The Abyss
January 11, 2018
It's been a week since I did it and I don't know if Stacey would ever forgive me. She was so happy to be able to spend the weekend with me at Mexico, and I just don't know if i could go through another day looking at her. We were going to leave the baby with the babysitter but now I don't think it's such a great idea considering what had happened the last time she was here. I don't think I could be able to look into her eyes. Whenever I wake up she stays there looking at me with those eyes full of love and passion. We've been together for five years and in that one night I forgot about our promises and of our love that was supposed to keep us together for the rest of our lives, in sickness, and in health till death do us apart.
Ever since she moved next door to me when I was seven I knew that my life would change. She was the love of my life. She got out of the car crying because she was new in town and didn't have any friends. Being the player that I was, I asked her if she wanted to play. Ever since that day I became her best friend. We would play for hours and we had some great times. We grew up together going to the same schools. In high school, I made a choice that would change my life forever. I asked her out. I could remember being so nervous in our first date that I could barely stand up without shaking, but when I looked at her it felt as if all my problems had gone away. As if I was walking on clouds with an angel by my side. I knew that with her I was able to be the best part of myself, and all I could hope for is to try to give her the best time.
She doesn't deserve a man like me for what I did, I broke our promise and I just don't know if I could go another day looking into those eyes, those eyes that keep me safe. She has kept me from doing bad stuff for so many years, and all it took was one day to make the stupid mistake of going back, going back to the bad times in life. I don't even know if I could forgive myself for what I did. I'm just waiting to see what might happen to my future sitting here in the dark abyss of my mistakes.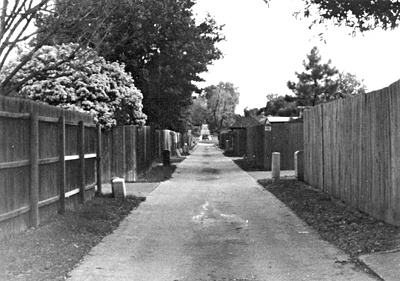 © Jaycee R., Lewisville, TX