How to Get a Failing Grade
January 15, 2018
Materials:

-Carton of goals
-One pair of jumbo scissors
-One dog
-Dab of unwillingness
-Truckload of homework
-Mound of pencils
-Three bins of fire
-A single computer
-Era of stairs
-Flurry of blame
-One terrible teacher
-Acre of excuses

Directions:

Start by making a carton of goals relating to school. (Make sure they are specific.)
When you complete your carton of goals, take one pair of jumbo scissors and shred the goals up into as petit pieces as possible.

Next, you will taking one dog and feeding that dog the shredding pieces. (Caution: for the best results you may want to put the pieces in some food so the dog does not spit them out.)

Then, go to take a nap. This will help you retrieve your dab of unwillingness.

When you wake up for your nap, get a truckload of homework. (Preferably paperwork, we will deal with the electronics later.) And a snatch a mound of pencils.

Next, get three bins of fire. (Make sure you get exactly three bins, this will be used to destroy the homework and pencils.)

Then, throw the truckload of homework and mound of pencils into the fire until they are completely vanished.
After grab a single computer. (Just in case any electronic school work was given)

With the computer, you will need an era of stairs. You will then take the computer and chuck it as hard as you can down the era of stairs. Repeat until the computer is in several pieces.

Next you need a flurry of blame. Go grab one terrible teacher and blame her for all the work you potentially could have done.

Lastly, make an acre of excuses on why you did not do you any of your school work. You will be guaranteed to get a failing grade.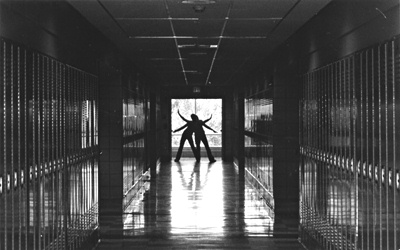 © Sheera G., Marblehead, MA