5:29am
January 10, 2018
5:29 am
It's 5:29 am and there is one more minute until I have to sing and dance to wake up my owner, Emma. I have to do it about three times until I am actually heard all because of my snooze button. It just appears and then I have to prepare to become a punching bag for her finger. After what feels like an eternity of snoozing, I am finally picked up and my day starts. My morning routine consists of the weather app, Instagram, and occasionally iMessage. Texting on imessage feels interesting with her fingers constantly tapping on me, but it doesn't compare to the feeling of instagram. Once I open the app, her soft, light fingertip will scratch and tickle me as she is scrolling through the feed. It feels amazing and the pictures I get to look at are incredible. Man, it is one of the best times of the day, but sadly it only last about ten minutes. Afterwards I'm normally thrown on the bed and it feels like a rollercoaster ride. I get so scared that I am going to crack but Emma seems to trust wholeheartedly in my uncomfortable OtterBox jacket.
Shortly after, I am carried in the car and dragged to school with Emma. Car rides are normally alright, except when I have to be in charge of the directions. It is stressful and she always gets mad, and claims I don't tell her when to turn quick enough. I try to make the map as clear as possible but it's frustrating when she doesn't understand that I just want to help and make her life easier. When we get to school, I am always fearful of Emma leaving me in her car on a hot day. I experienced this once before and I practically died from overheating. It felt like I was falling into a lake of fire and couldn't avoid the heat no matter what I tried to do. I was almost lost forever by the time Emma got back to me, but she quickly put me in the freezer and my life was restored. Thankfully, I am normally brought in and carried through the school hallways. It is at this point in the day that there is rarely any peace and quiet. Emma shoves headphones into my mouth between almost all of her classes and I am forced to sing a variety of songs to her. From country to rap, I have learned to sing just about anything Emma requests. It can be annoying at times, but it is worth the smile on her face and I live to please Emma.
Though I can tolerate singing, the bathrooms are a different story. I don't know why Emma always bring me with her, but that room is the epitome of disgusting. I'm either thrown in a puddle of dirty water on the sink or I am placed on the toilet paper holder surrounded by the filthy germs. The worst is when I am accidentally dropped on the floor. They rarely get cleaned and honestly, it is one of the worst things in the world besides making Emma upset. I will never forget the time when she needed to submit an assignment by 11:59 pm and there was only a few minutes to spare. I tried doing my job for her but for some reason I couldn't think straight and I just couldn't load. She got so mad that I made her miss the deadline, that she chucked me across the room on the couch. It was awful, but I continue to try and improve her life in the best way that I can. .
After being dragged along and used all day, I'm practically dead by last period. I give Emma tons of reminders that I'm thirsty and that she needs to give me more juice, but I'm normally ignored until I'm literally dying of thirst. When I'm finally plugged into the source of juice, it feels amazing. I get energy and feel completely recharged which enables me to help Emma as quickly and efficiently as I can. One of my favorite ways to help her is with homework, when I get to share my calculator and my knowledge of numbers with her. One night when she was overwhelmed with Algebra, I was able to help her and it brought happiness to both of us.
In the evenings I normally get a few hours of peace and desire to feel appreciated after all my hard work. If I am lucky, Emma will decide to click the netflix app and watch a show, which is very enjoyable and relaxing. When bedtime comes, I have to remember to set an alarm so she wakes up on time the next morning. After I have done all my duties, I am placed on a small table right next to Emma's head so I can sleep and get ready to sing and dance at 5:29 am once again.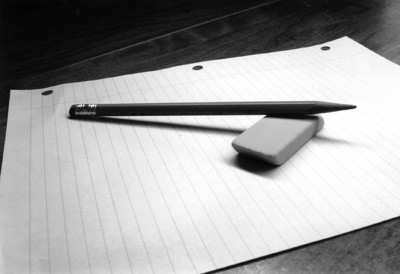 © Michael H., Mildford, CT