Two Sentence Stories
December 20, 2017
Different People
We are two different people. I would run a thousand miles for you, but you would only take one step for me.
Heartbreaking
You wanna know why I'm pathetic? It's because I'm always wishing and wanting for something I can never have…like you.
To: The Boy that Broke my Heart
I want to be strangers again, go back to where it all began, when everything felt so right. Let's relearn everything we already know, so we can create new memories and get a second chance.
Comfort Me
I distanced myself from everything mentally and physically. I embraced the darkness and it comforted me better than anyone I know.
Denial
"You'll be fine, just breathe and take it one day at a time" she said to herself. "You keep telling yourself that," said the little voice in the back of her head.
Drowning
I curled up in a ball, pressing myself in the darkest corner of the room.  I tried to stop the tears streaming down my face before I drowned in sorrow and helplessness.
Help Me
I screamed at the top of my lungs as I reached for your hand. You stared at me with empty eyes and walked away as my screams turned into whispers, and then the whispers turned into silence.
Anxiety is Real
"You're fine," they say, "Just relax," they say, "You're over reacting," they say, "It's all in your head" they say. Your words swirl in my head like a tornado tearing through my heart that beats a million miles per hour, my stomach in knots, struggling to catch my breath wondering when I'll just expire and die the slowest most painful and saddest death!
Hide the Pain
It's unbelievable what a simple phrase like "I'm fine" with a smile on your face can camouflage. You can't even tell that pain is radiating throughout my abdomen, the punching and stabbing feelings that make me want to curl up in a ball and cry.
Fighting Myself
I'm my own enemy. I'm the one that beats myself down, I'm the one that creates those evil voices in my head, and I'm the one that shreds my confidence.
Waiting for the Unknown
I realized I stopped living my life because I'm waiting for the next day trying to get through each day, barely thinking about tomorrow. I don't know what I'm waiting for and that's what scares me.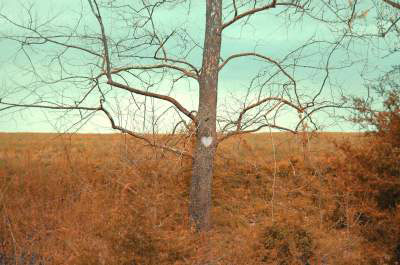 © Morgan L., Greenbrier, TN