The Hug
December 19, 2017
"Are you okay?" His blue eyes studied me, full of concern. He asked me again, this time more forcefully.
"Are you okay?" I shook my head and ran into his warm, open arms. He pulled me close and I breathed in his scent, wishing I could stay wrapped in his arms forever.
"There, there," he whispered. He stroked my hair and kissed my forehead. I sank deeper into his arms, feeling his fingers running through my hair. I knew my time was almost up. I dragged my fingers down his back feeling every muscle relax as my hand went over them.
"Ava?" I felt him fading and squeezed him tighter. I wrapped my arms around his neck and ran my fingers through his blond hair one last time.
"Ava." I took one last look into his deep blue eyes wanting to drown in them just once more. I loved him, but I had to let him go.
"AVA!" I forced my eyes open and turned to face my raging math teacher.
"Yes?" I asked sweetly. The rest of the class chuckled.
"What form is Ax+By= C?" A little spit hit my face as she yelled, pronouncing every word with more and more force. She glared at me smugly, thinking I didn't know the answer.
"Standard Form," I answered, batting my eyelids. The class laughed again as she frowned at me and went back to the front of the room. I turned to the boy I had been daydreaming about.
"What did I miss?" He shrugged. I guess I had pulled him out of his own daydream. He turned and asked his girlfriend who was smiling.
"You two had the funniest faces! What were you thinking about?" She giggled when the boy and I glanced at each other and shrugged.
"We just have to finish this worksheet before we leave," she said, handing us the sheet. I stole one more look into the boy's blue eyes and smiled before turning to my work.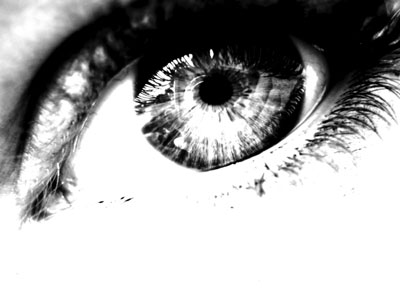 © Lauren S., Reading, Berkshire, UK