Holiday Traditions
December 22, 2017
Ana Smith was sitting on the couch in the living room, with a book in her lap. It was midnight and she felt tired. She stood up, taking her book, she went near the fireplace and thought about her relationship with her mother. She curled up with her knees in front of her chest and started crying.
"Does she even care about me?" she mumbled to herself under her hot breath.
Ana's father, Mr. Brad Smith, was in the military. He died when Ana was 10. Her mother became her world. She missed her dad but was also very proud of him. After he passed away, Mrs. Smith gave her everything, but for the past 2 years, she had been working a lot. Though, Ana was 15, she could take care of herself, but she missed her mother. She needed her. Mrs. Julia Smith was now a successful business woman. She laid the whole world at her daughter's feet. But she couldn't give her time, which Ana needed the most. She remained on the business trip for months and when she came back home, she was exhausted and tired.
Ana wiped her tears and closed her book. She kept the book on the table near the fireplace and went to bed. She checked her phone and there were 9 missed calls and 2 texts from her mother.
Are you okay honey?
Why are you not picking up your phone? I am getting worried.
As soon as she read the texts, she called her mom.
"Hello," Ana said.
"Honey are you okay? Where were you? I was so worried. Did you have dinner?" she blabbered, feeling relieved.
"Mom, I am fine. I was reading. I have had dinner," she lied. She didn't have dinner. She ate only an apple.
"How was school today?" she asked.
"Mom, when are you coming back from your trip? I want to celebrate Diwali with you. I am feeling lonely. Please come soon," she said. She was going to cry, but she stopped herself.
"Honey, I am sorry. I will not be there on Diwali," she said.
"Okay," Ana hung up. She was burning with rage, burning with the disappointment she had. She put her phone on the side table, turned off the light and tried to sleep. She tossed and turned, but finally felt asleep peacefully.
Next morning was the first day of Diwali. It is called Dhanteras. On this day, people buy gold and silver products and decorate/ renovate their houses and business premises to mark the new beginning. They decorate their houses with beautiful Rangoli and Diya. She woke up and went to the kitchen to drink water. Her eyes were swollen due to crying. She didn't feel like taking a shower.
When she went to the kitchen, there was a post-it note on the refrigerator. It said:
I have made pancakes for you.
Hope you like them.
Love, Mom.
She was very happy. Her mom was back. She ate the pancakes while beaming with joy. She showered and wore new clothes that her mom bought for her. This was the best surprise. But her mood changed suddenly and she thought, what if her mom left her for another business trip? She quickly pressed the delete button of her brain and waited for her mom. When Mrs. Smith came back, Ana hugged her tightly and tears started to flow from the corner of her eyes.
"I missed you so much," Ana said.
"I missed you too, Ana," Mrs. Smith said.
"Promise me you will never go back."
"I promise you honey that I will never go back. I realized that I didn't even enjoy your childhood. You went through a lot and I abandoned you. You needed me. I need you. I want to do everything that I missed. I want to go shopping with you, to your parent teacher meeting, to your soccer game, cook new things… and everything. I am so sorry. But from now onwards, I will work from home. I want to give you everything, because you mean the world to me. I cannot afford to lose you. I am sorry," tears started to flow from her eyes.
"I love you mom, no more crying. Today is dhanteras. We have to go for shopping," Ana said, wiping her mother's tears.
"Of course, honey. Do you want to make the Rangoli while I get freshened up?" she asked.
"Yes mom. I will make the Rangoli," she smiled.
After her beautiful and colorful Rangoli was completed, they went for Diwali Shopping. They bought new traditional attire and matching gold bracelets. They also bought gifts, sweets and Diwali decorations like Diya, Lights and Fire crackers.
They decorated their house with colorful LED lights and covered every path of their house with candles and Diya. They also decorated with artificial flowers and made a beautiful Rangoli at the entrance.
Finally, it was the day of Diwali and Ana was very excited. She quickly got up, took a shower and wore her new traditional attire with her gold bracelet. Mrs. Smith did the same. When they both were ready, they went to the kitchen to cook something special. They found out a new recipe on YouTube. When they were finished, they lit up all the candles again and made a Rangoli.
In the evening, they worshipped to god and went to their relative's house to exchange gifts. They enjoyed the fireworks at night.
"The fireworks are my favorite part," Ana said.
Fireworks burst through the dark night, fiery colors bloomed amongst the shining stars. Mrs. Smith was less interested in them than in watching Ana' expressions, how they lit up her face just as she smiled. She clicked her candid picture. It looked so beautiful. She was beautiful, Mrs. Smith thought.
They came back home after enjoying the fireworks.
"Thanks mom, this was the best holiday. I love you," Ana expressed.
"I love you too, Ana," she kissed her forehead.
They went near the window sill and saw the stars. Tears started to flow from Ana's eyes. She was missing her dad. Mrs. Smith hugged her tightly.
"Your dad won't be happy if he sees you like this," she said wiping her tears.
"Don't you miss him, mom?" she asked.
"I do miss him a lot, but I have him in you. You are so much like him," she smiled.
Just then a shooting star passed and they both smiled.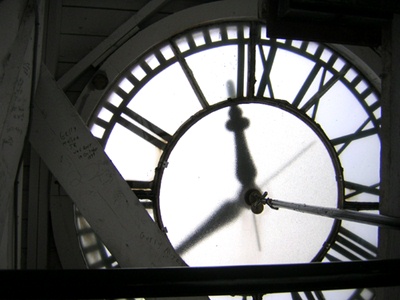 © Tatyana Z., Norwood, MA