Red Fog
April 5, 2009
At 5:48, little Sarah was bored. Outside, a storm was imminent, but inside wasn't much calmer, typically. She slithered out of bed and quietly set her miniscule feet on the cold, wood floor of her room, waiting for the boards to squeak!. Her descent was a noisy silence. Sarah crouched down on all fours and crept out of her room and down the carpeted hall, each inch of fabric scratching her knees and wrists. She wanted to see the purple-gray sky and the long, heavy clouds clumsily drench the horizon. The house fell under a heavy fog of sleep, only Sarah stirring. She stepped on top of a chair and pressed her greasy palms against a frosted sheet of glass. As her eyes met the dreary landscape, a flash of energy caught her attention. Lightning. A silent predator and much like her late mother. Her victim? Sarah remembers her funeral. No one would tell her what she already knew. Her mother was suicidal, and no little pleasures the earth can bring were good enough for her.

At 6:48, teenage Mike was sneaking in. Outside, a car rattled as it pulled out of the Gregg's driveway, but inside he was stealthily trying to creep into bed under the warm safety of make-believe curfew. He peeled off his jeans and threw them haphazardly on the floor adjacent to his unmade bed. The sun was just warming up the remnants of dew on the choppy grass as he rested his stubbly cheek on his Ninja Turtle sheets. He was only grown up on the surface, but isn't that how we all are? He smiled to himself as he reminisced on his night. He kissed her, and nothing in the whole world felt that good. He caught himself giggle, and let himself drift off to sleep.

At 7:48, the aroma of black coffee wafted through the first floor of the house. Sarah's dad whistled Michael Bublé. Clearly, his date went well last night. Her dad lived in a pattern. The morning after a good date, pancakes (blueberry, of course) and Michael Bublé told all. After a bad date, however, he slept in till 9:00, then went to the gym to burn off last night's calories and bad feelings he ate the following morning.

Sarah grabbed a pancake and ate one dry. Mike was still sleeping, but would probably make an appearance around 11:00. It was Sunday morning and his delayed homework would hang over him like a heavy fog until 8 tonight.

The newspaper was essential at their house on Sundays. Today, a mule was found blocking traffic in a city intersection. Its origin remains unknown. Also, an obituary in the paper summed up a mother's life in a few brief sentence fragments. There was so much that people missed out on. Sarah got in the shower, turned on the hot, and curled into the fetal position on the shower floor. The water rolled and cascaded around her body, mixed up with her tears. Her satin pj's clung to her goose-bumpy skin. Why were things so hard for her? How could her dad start dating so soon? The water grew cold, and Sarah's emotions grew numb. She decided that she would stay put for awhile, afraid that as soon as she deserted the moist tub, she would have to face her family, her emotions.

As all this happened, Mike—completely oblivious to the emotion mash-up below—dreamt of Carrie Walsh. Cherry red hair, milky skin, doe-eyes, pout-y lips, and all his as of last night. The pair sneaked off from a mutual pal's bonfire and drove around for hours. She was a little fast, but a good kisser. He swore even now, he could smell her on his skin. She seemed so close; he could reach out and feel her like he did last night. He blushed and bit his lip, something his mother did when fighting the urge to laugh at something inappropriate.

He looked around his room, cluttered and child-like. On his mock-wood nightstand was a picture. He got lost in it sometimes. There was a girl. Her hair probably smelled like a dream, and her skin was freckled by the rays. It wasn't Carrie. It's funny how people remember things at abstract times. His mother took him to the beach that day, just the two of them, without sunscreen. That was their last outing.

If you were to walk past the Gregg's house, you probably wouldn't suspect anything. The house was guarded by a silent wall of memories. Neighbors didn't know what to say. Friends simply didn't talk about anything other than the weather or sports teams. The mailman left packages at the end of the drive. People let them be guarded. Sometimes Sarah disliked things that way. Even if her father and brother were happy, she would find a way to keep her mother going. When people ignored them, the atmosphere felt more forgetful in nature. So sitting in her bathtub with the cold water gushing down, she reached for her brother's razor and stripped away every layer of regret and anger and frustration until all she saw were red swirls fighting their way down the drain. Someday she would see her mother again.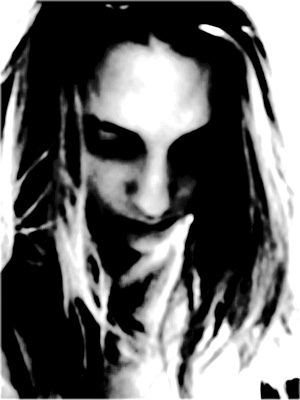 © Maria B., Boston, MA