Bloody Mary
April 5, 2009
People wonder why I like to dream. They call it daydreaming, but not me, because it's always nighttime in my dreams. When I'm actually sleeping, it's different. And it's all the same. Night by night I express my anger, my anger at everyone in this univers. From nine to seven I enjoy myself. I hurt others. But it's just dreams, so who cares.

As usual, the teacher never showed up. He couldn't stand us and quit. The school didn't find a replacement.

For once I wasn't in the mood for drawing. It was weird, but I just filed my nails through the class. Well, almost all the class.

The class is ususally always silent. Sending spitballs, doing their own thing. But not today.

"Hey, have you guys head of Bloody Mary?" Jason was in a circle with all his friends, most of the class, mostly boys.
"Yeah!" screamed Andrew. "She's scary, man. You have to go in the washroom and turn off the lights, plus lock yourself in! Then say her name 3 times. And she hurts you. And she's real."
"Yeah, right, you id*iot!" said Jason. "Infact, I'm going to call her up tonight"
"Seriously?? Dude, you shouldn't!" exclaimed Anthony.
"Oh, come on you guys, don't be chickens, she's just another emo" said Jason.

And that's when anger struck.
And that's when I saw HIM.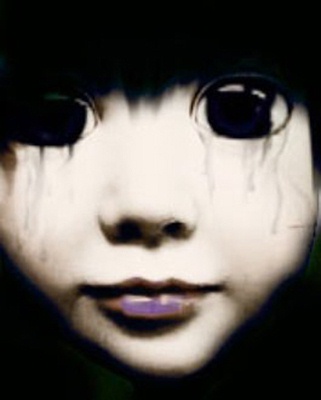 © Stephanie C., Gaithersburg, MD