Science
November 21, 2017
Mind blowing
There was once a time where there people would actually watch T.V. There was a show on that was about trying to find signs of extraterrestrial life by sending signals into space and see if anyone would respond. The show has been going on for as long as five years. Everyday they would have failed, until they finally got back a signal known as the WOW signal. As soon as that happen, the show became very popular and the show had as much as 100,000 viewers everyday. Then one day there was something very strange and disturbing that happened.
The regular show was being broadcasted while the strange thing happened. The show was interrupted by a weird static screen and very eerie voice. The voice said that he was Vrillon, an Ashtar Galactic Command, for many years you have seen us as lights in the skies. We speak to you now in peace and wisdom as we have done to your brothers and sisters all over this, your planet Earth. The the broadcast went back to the show where the people looked shocked and tried to explain this occurrence. This brought panic as the people didn't know what just happened.
So the people wouldn't be afraid of aliens wanting to communicate for the fact that many people believe in aliens the producers said that it was some hijackers that did that and they still haven't found any sign of aliens except for the WOW signal. Until this day it still unknown.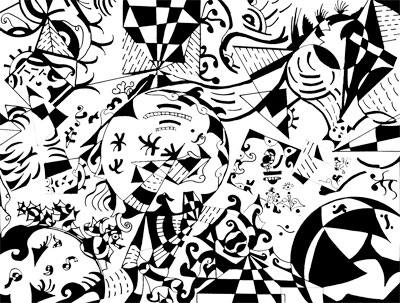 © Jennifer K., Richmond, CA