Kaberi
November 11, 2017
"Whenever he came back from the city,his torn bag used to have a safe place for my favourite 'gudiya' (a doll).Each gudiyas he brought had a small pocket with 'aamras'(a candy) in it .My favourite candy , Aamras was the regular one that came with the gudiya.I loved the city for three things:gudiya,aamras and the bus that took him to the city and brought him back again to me,but it's been long he has not returned,isn't it? My soul whispers I should step inside the gates of the place where he is wandering .Then,the moment I get there,I will pour out all my grievance.He might bring out many excuses, but he must not forget I am the same old obstinate child of eight.I recall him saying,"No matter how old you will be ,you will always have yourself masked as the same child of eight ,who never knows how to mystify her anger,fear and her ecstacy in the face of a grown up."I believe I am still the same and they still don't know how to remain mystified. Just answer one question , will you?I am dying , aren't I? "
She was searching for the truth but I knew my lie would heal her for sometime,not for tomorrow but for today and the transient lie seemed to be much more satisfying then the ruthless truth.I answered,"No,you will not,Kaberi.Everything will be fine."

She reciprocated the lie with a smile hanged with satire.She stood up from her bed and told me to open the windows for her.I did.

She just kept on staring at the the neighbour's dog,who was basking in the sun,and was howling at her,yet she showed no concern.She just kept on looking at it.

I saw her face, and all her fears that were outbursting , forcing her to oppress her tears.She was talking about our uncle,her 'Kaka'.Her kaka had not returned because he was killed during the revolution in the country.Mother told he was suspected by the police as one of the rebel, and in those times murders were rampant in our place,just a next common news.His demise had caused her to wail for hours and hours that day and the whole village had come to mourn upon my little sister's anguish.Since then,we never talked about him because it would have traumatized her.Today , she talked about him after a long time and I reckon she was just reminiscing her dearest person who had nested a safe place in her heart.I reckoned she wanted to stride to the place where her Kaka had gone and hastily run towards him.

My sister was drowning in the depth of disconsolateness and I was the witness of it.She was dying and questioning about her death and I was lying.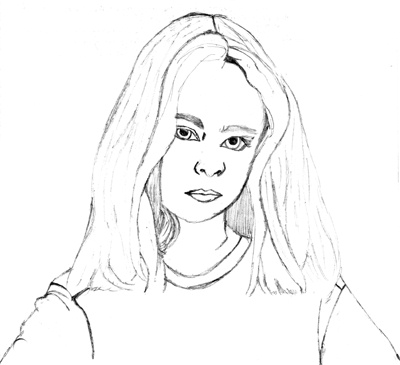 © Mary K., Natick, MA