My Son
October 27, 2017
Dear New Mothers,
The time has finally arrived when you can hold your little baby boy or baby girl in your arms. The warmth of a loving embrace is your gift to your child. It lets him or her know that you will protect and love him or her.
Your life will revolve around your child. They will become your entire world, and the last thing you would ever let happen to them is for them to get hurt. Your child is all your own to love, to cherish, to protect.
But my son is different.
He isn't just for me. He is for all of you and your children. As I held him in my loving embrace, I looked into my world just like you. But I also looked into the entire world. After all the love, I lost my son. The most horrifying and heartbreaking event for a mother happened to me. I couldn't protect my son. He was too good, too kind, and too beautiful to be lost. The sacrifices my son made protected you and your child.
I write to beg you to cherish your children yes, but cherish mine. Without my son, you would not be able to hold your son or daughter. My son, Jesus, is the savior of the world, and the world lost its best when he died on the cross; but he never left. He still dwells in everyone.
So please, do not ever forget my son. We mothers share him and he is in your sweet baby boys and girls. Keep Christ in all. Keep him in your home, keep him in your heart, and please, keep him in your Christmas.
God Bless,
Mary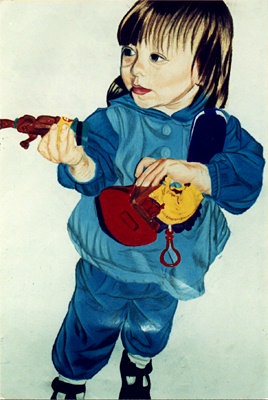 © Donna O., Kannapolis, NC