My Sleep Paralysis Experience
October 6, 2017
My name is Sierra and i'm gonna tell my story about my first sleep paralysis experience. I just got home from cheerleading practice and was really tired. I decided to just take a nap and get some rest before I started on my homework. Before I went to sleep I was scrolling through my timeline and seen a video about sleep paralysis. At the end it said "people don't experience it until they hear about it".

I then turned my phone off and went to sleep. I remember in my dream seeing this girl and she was really scary, so I woke up. My eyes were open but i couldn't move any part of my body. I couldn't even talk but then I seen something moving in the corner of my eye. It was the same girl from my dream.

She was getting closer and closer and I couldn't do anything about it. She finally reached my bed and was standing over me and i tried to scream for help but I couldn't. She was just staring at me then she reached down and started choking me. I woke up gasping for air and looking around to see if it was real.
It all felt so real and i never wanted to go through that again. But i didn't know that is was only the beginning.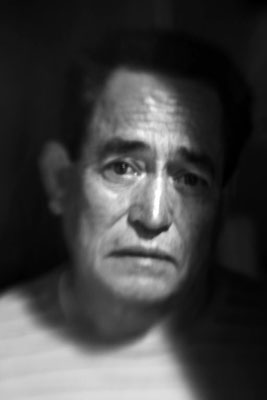 © Adam P., Goleta, CA