The End of The World
October 23, 2017
Is the end of the world bloody and burning? The thick red haze of fire all around you, the feeling of a wolf's claws in your throat. Your screams are heard by no one and everyone all at once.
Is the end of the world quiet and final? The feeling of frostbitten fingertips in the night. The blue haze in your mind. The taste of dirty snow on your tongue. You don't talk, there's no point.
Is the end of the world uncertain and horrifying? Every corner may as well be a cliff. Every person is the sound of rolling dice and coin machines. Every shirt reminds you of a tree frog you learned about in second grade, poison. You whisper to the few you trust, it looks like leaves scattering across the broken pavement.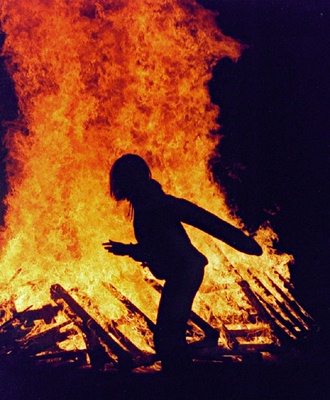 © Hali S., Robinson, IL