That Day
August 6, 2017
I remember that day.
Heh, first off, I love how we refer to days like those as that day. As if it wasn't some day, wasn't any day. And it wasn't.
It didn't deserve numbers and months, times and eraser marks of a new year. It was the. It was it. It was that. That day wasn't something to be brought up and thought about. That day wasn't something to forget in the dark recesses of one's memory. That day was a constant reminder, a shadow superimposed but shedding light like a million suns were pressed into it, stickers of light. That day was a sum (no, product) of that things and that do's and that thoughts, exponentially shooting off in curved lines, in curved smiles.
It wasn't something someone can just forget.
I suppose that's why it surprised me when you didn't recall in a blink, didn't react. I'd laughed when I broached it, as if the significance of it was crushing its way out in awkward mollification.
And you just . . . you just grinned, just as awkward, but it didn't feel like mollification.
I noticed, then, that to you, it wasn't that day. It was some day. It was any day. It was a crossed off date on the calendar, plain, stained with red ink as if the whole twenty-four hours was a mistake. No embellishments. No careful preservation.
It had soured and rotted and diminished into broken down plastics.
And suddenly, the memory was like pickles. And suddenly that day was very very different.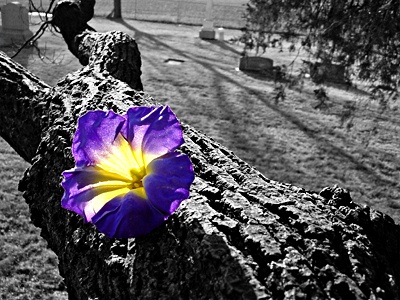 © Greg K., New Lenox, IL