Perserverence
March 25, 2009
All alone, and taking my time, the day seems to slip past me. The sun sets faster than my feet can move and soon, I am shrouded in dusk. Time moves forward as my body stays put.

Soon I will be completly eclipsed by the shadows. I would blend in with the darkness around me.

I can loose my way and get lost or sometimes I stumble and fall but, almost always, I find my way again.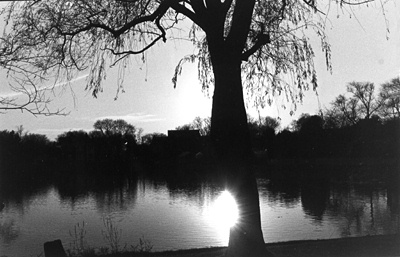 © Chuck K., Marblehead, MA