Dad jokes
April 18, 2017
Sitting around the dinner table the family ate in silence. Though it was a busy day for all, the ice had yet to be broken. With mouths stuffed and ears open wide father began to speak, my mind ran with ideas. His face completely deadpan he said
"Did you hear about the guy who lost the whole left side of his body?" Silence continued,  patiently he waited
"...well?". I knew what was coming, only one answer would satisfy.
"No" I said already annoyed. My father's grin grew from ear to ear as he looked at everyone around the table.
"He's all right now." said my father before laughing hysterically not at his own joke but at my family's reactions. Eyes were rolling and mother was annoyed. Only a father can pull off jokes this bad.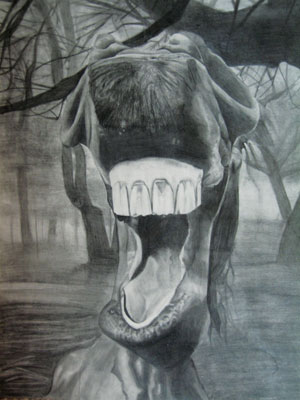 © Jenessa W., Reno, NV