A Whole New World
April 21, 2017
In her younger and more vulnerable years Rachel's father gave her some advice that she has been turning over in her mind ever since. College. So many options, with so many great opportunities. For her entire life my father, Walter Hall has pushed her to go to a small Christian college called Florida College.

Rachel has always told Walter, "K but we better fin' some kin' of good ol' scholarship if ya' want me to go there."

She would not mind going to this college, but it is close to home, and her grandparents live there because they are the boys dorm parents, and she feels like she doesn't have a chance to grow up and be set free.

Rachel is from a small town called Plant City. They are known for their strawberries. As you drive by you can smell them blossoming . It is also a place full of good ol' folks and some tasty country cooking . She has been raised to be close to home and to stay near family forever. Yet, as an almost 18-year old and an independent teenager that is the last thing she wants to do! She wants adventure. She wants to see things and experience life as never before. Rachel wants to go to a school where she knows no one and can start a fresh new beginning. But no, of course her father thinks she is still his 5 year old little girl who doesn't think about college or her future. Rachel feels like she can't grow up, like a bird never taking its first flight of freedom.
Rachel and Walter have been close since she was little he would always say, "Rachel I love you more than anything in this world and will never let you fail nor get hurt."

You see her dad works for the fire department and sees car accidents and teenagers being reckless each day so of course she was the lucky one who has a father that worries each time she gets into a car with friends or drives by herself. He is sure one loving dad but can be overly protective at times!

It is the summer of Rachel's last year in high school. These are the last couple months at home before leaving for college. She is having to decide where to go to college, and the best place for her to go. The tension is growing more and more between Rachel and Walter, Walter is still stressing for her to go to Florida College. But, she still thinks otherwise. She told her father that she wants to go to USF to major in business. One day Rachel sat her father down and gave him some great reasons on why she wants to go to a different college than what he wants for her.

She said, "ya' see this college is half the price of Florida College, and it's still close to home, and they have more options that I could never have at Florida College."

Once Walter sees Rachel point, he finally starts reasoning with her.

He then begins to say, "I'm so proud of you for stepping up in the world and beginning to be the strong, independent woman I have raised you to be."

As Rachel enters into her last year in high school she was relieved to know her father was proud of her, and letting her be able to make her own decision on what she wants to do and where she wanted to go. It was finally the day both Rachel and Walter have been waiting for years for. Signing day. Rachel sits in the seat with the beautiful background of green and gold behind her with a banner saying "Bull nation", she was the happiest girl alive. At the end of all the feuding with her father on where to go and what she needed to be in her future. They both realized that everyone needs to make their own choices and be who they want to be! Rachel was ready to start her new life in college, and have her father be proud of her for the accomplishments she will be making for herself.

It is now the day of Rachel's high school graduation. As she sits in the seat before entering the stage she looks back at her father and the both smile and wave to one another. He sends her a text message saying, "I'm proud of you and a proud father of the daughter that will soon be attending the school of your dreams, USF." When she walks across the stage to touch her diploma she has been waiting for, she looks into the audience at her father clapping and cheering for her new stage in life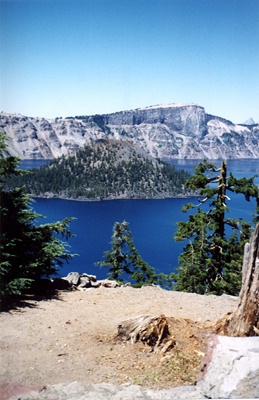 © Kristy H., Willow City, ND