The New Method of Communication: Inflated Quietness
April 13, 2017
       TEMPE—Two weeks ago last Friday at 4:23pm MST, creators from The App Company partnered with Apple, Google, and Samsung in announcing their new app to improve delivery of important information called Inflated Quietness: a revolutionary tool to amplify your own voice and silence those who cannot keep their mouth shut.
        The app was developed in response to Talkative Tims and Chatty Cathys across the globe. Teachers, business people, motivational speakers, and the general population are tired of having their comments disregarded and replaced by supposedly more important conversation. No longer will Rachel's gossiping about the cheer captain and Brad's score updates from last night's game overpower more substantial ideas and comments. With increasing popularity in handheld devices, The App Company figured Inflated Quietness would be the most efficient way to solve this problem of disrespect.
        Being ignored has concerned many for years, especially educators. Some techniques previously used for combating this literal ignore-ance include clapping, standing at the front of a room waiting for everyone to be quiet, and raising a hand nonchalantly to gain everyone's attention. Since late 2015, observers in the Tempe School District have deemed these methods no longer effective. In a recent interview regarding potential development of Inflated Quietness, Mrs. Julia Smith, a first grade teacher at Tempe Elementary, stated, "Teaching is just not the way it used to be. Students are more entitled than ever before and do not understand listening is required to learn." She believes Inflated Quietness is a step in the right direction for "solving the intellectual crisis presenting itself in today's society" (Millennials, 2016).
       Inflated Quietness uses superior voice technology to effectively silence voices around you or amplify your own. Users create an account and enter commonly required information such as name, social security number, email, credit card number, password, bank routing number, Uncle Bob's annual income, and answers to various security questions, including "What was the model of your first car?" and "What is your Mom's maiden name?"
       Once this information is entered, the user is prompted to say several phrases into the Voice Frequency Analyzer. Some of these phrases include "The quick brown fox jumps over the lazy dog" and "She sells seashells by the seashore." These phrases are just two examples of what hearing pathologist Dr. William Eisenhower and his committee specifically selected to capture all aspects of the human voice.
        Once your vocal frequency is analyzed, the app offers two buttons, AMPLIFY and SILENCE, for situations where no one is listening to you. The AMPLIFY button projects your voice through the speakers of your mobile device and effectively turns the heads of those "listening." No need to stand intentionally silent in front of people waiting for them to notice and stop talking. Just get out your phone, quickly check your Facebook status, text messages that came in the last two minutes, or bank balance while no one is paying attention, go to the Inflated Silence app, and press MAGNIFY so everyone will hear you above their inappropriate conversations.
        In the early development stages, The App Company believed the MAGNIFY option sufficient to command attention. While watching the recent presidential election, The App Company decided to incorporate a SILENCE feature to Inflated Silence. SILENCE uses superior technology to cease all other voices besides the app user's. NBC debate moderator Lester Holt endorses this technology, since silencing Donald Trump and Hillary Clinton "would give less room for constant quarrels between candidates and create more intellectual conversation" (2017).  "Inflated Silence will improve future presidential debates and brings newfound hope to the 2020 election" (Holt, 2017).
        With the creation and testing of Inflated Quietness, there is one potential drawback. A very small number of subjects experienced a hearing respite. Despite this minor hiccup, the benefits outweigh potential problems.
       Silencing other conversations and amplifying your own voice are proven to increase attention span. Conversations cease when people relay information, giving everyone increased opportunity to learn. "Inflated Silence allows greater respect for individuals and what they have to say," says Dr. Eisenhower.
       This technology offers less aggressive individuals a chance to speak, but also an opportunity for the current generation to "listen and learn." What could be better than that?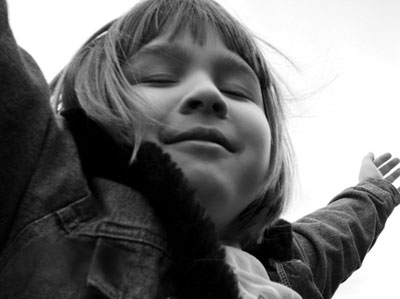 © Morgan C., Fridley, MN