Finally Free
February 15, 2017
Elizabeth's best friend Ben wants to kill himself and she is trying to talk him out of it. He doesn't understand that if he dies, she'll die emotionally and mentally break down. She's meeting up with him to talk.
"You can't leave this world yet, you can't leave me here alone," she stutters chocking on her words. 
Her eyes begin to get watery and red as if she just smoked a cheap used blunt. 
"We're going to die either way, might as well die now. I can't take it anymore Elizabeth," he replies. 
"You can't leave me here alone, don't you think I'm hurting too?" she asks.
A waiter approaches them and asked if they want anything to drink or eat. They ignore her existence and continue to talk amongst themselves.
"Ben, answer me God dammit!" Elizabeth pauses to give him a chance to speak, but nothing came out of his hurt soul.
She slides out of the booth and goes towards him.  She kneels down and gives him a kiss on the top of his head and then walks out.  She breaks down once she pushes the door to leave. She drives home and tries to distract herself for hours at a time.  She isn't fazed and finally breaks. In a matter of time she is out of the door. 
"I don't want him gone, he's my best friend, everybody is a piece of s*** to me except him," she screams to herself.
"Let me just go to his house to see how he is, he wouldn't leave me alone, he wouldn't," she tries to convince herself, wiping her tears off her unpleasant face. 
Elizabeth heads over to Ben's house. Her eyes are dried up. Her face appears to look like she hasn't slept in days. She walks up to his door and knocks the door. She knocks again, but no one answers. She begins to knock harder and harder. She grabs the cold door knob and twist it. Strangely it is unlocked. 
"Ben, Ben are you here?" she asks.
"I know you're here," in a panicking voice she says.
She looks at the stairs and stares into the blank air, afraid to step on one of the steps. She finally walks up, feeling like a gruesome eternity.
"Ben, you there?" she questions.
She sees his bedroom door and gives it a blank look. It is slightly open.
"Ben, I'm coming in," she begins to cry.
"I love you, Elizabeth," he cries. 
Tears stream down his face. He kicks the chair out of the way and floats into the thin air.  
Elizabeth falls to the ground.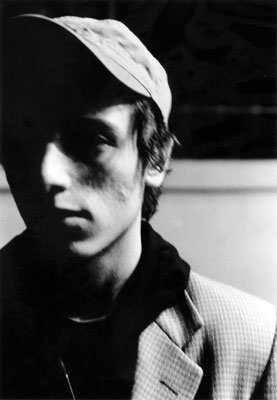 © Ariel L., New York, NY