A Satirical solution for video game violence
November 23, 2016
It is a melancholy object to the people of the United States of America, or anyone on this earth who plays video games, when they are not physically aware of the major problem occurring within this world, that is video game violence. This extremely addictive phenomenon first occurred in 1976 with a video game called Death Race, and is responsible for the very high aggression levels in many video gamers, controlling not only their attitude, but also some very violent behavior as well. In the near future, if this problem is not resolved, it will lead to many a violent act of stabbing or shooting.

I think it is agreed by all parties that the life - threatening occurrence of videogame violence is in the highest point of concern right now in the United States. It has gotten extremely out of hand. Someone with the skill to find a solution to this crisis, and find a way of eradicating the causes of the issue, would be in a very comfortable position after being awarded a humanitarian award for finding a solution to this horrendous epidemic.

But my intention is far from being confined to provide only for the betterment of The United States of America. It shall open the eyes of the American public and make them see that this epidemic has created one of the most violent cultures in the world. It will make them physically aware of what this epidemic has done not just to them, but to their own children.

As to my own part, I have studied the proposals of other projectors, and concluded that they are not nearly as efficient as the claim to be their solutions of playing the video games with their children, and testing the video games prior to letting their children play them to make sure the content is appropriate, will not be implemented because of the
Ignorance of many parents in America. If video game violence continues to be prevalent as it is now, I estimate that there will be twice as many violent acts that will be committed because of the current conundrum. Instead, I propose that rather than simply monitoring our children while they play their games, or playing them with our children, that we should find a more effective solution that involves teaching our children about video games, in a way that will make them see what they're doing to themselves, because playing the video game with our children will not give us the same sense of "realness" as much as some physical activity.

I will now present my own idea, which i hope will not be subject to any disagreement.

I humbly offer it to public consideration that humankind as a cohesive and cooperative unit, should: vote to have every school in America implement a new class into their curriculum. This class will be a video gaming class, that will teach students how to do everything they do in their video games, like stabbing, and shooting, in real life.

In this scenario: All the schools in America will have a video gaming class implemented into their curriculum. This class will teach students how to shoot and stab someone, just like the kids do in their video games. This will be accepted by society as the only way to teach kids the effects of  violent video games, because society will finally realize the severity of the problem.

Of course: After this whole "reformation process", violent video games will no longer be of any use to anyone, seeing as how the aforementioned process will show the children the effects of violent video games. Every last violent video game will be burned and obliterated.
They will never be seen on this earth again.

These drastic and sudden changes: to America will be alarming, and even agonizing  to implement and enforce because of the number of violent video game players. However, this incredible societal accomplishment will open the eyes of the American people, and cleanse the soul of violent video game players.

I can think of no valid objection  that may be introduced to antagonize this proposal:
Unless a claim were to be made that teaching children how to carry out such violent acts as shooting and stabbing would not cleanse our children. Some people may claim that teaching our children to commit such violent acts, would only encourage them to physically carry out this newly learned behavior upon the general public of the country. However, I im. They will do it day after day, until the message is perfectly clear to them. Both the parents and children will be so disgusted with violent video games by the end of the process, that they will never want to be reminded of them ever again.

Again, no one should dare to suggest these notions to me until they have a small spark of hope that these actions may be implemented.

It is not that I do not respect the input of others on the subject of solutions to this topic, but simply that: I've spent at least a millennium researching this topic, and racked my brain with countless ideas of how to obliterate this nuisance, and have found that my solution is that only way to completely rid the earth of this horrendous issue, for it is the only way to ensure that we live in a completely, video game violence free America. plore you to see otherwise. I implore you  to see that this solution will be drilled into the minds of our children, and will teach a message that this is how violent video games control their minds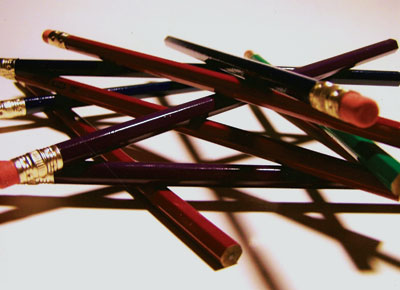 © Nicholas K., Weldon Spring, MO