Mesa Verde
November 21, 2016
Mesa Verde
Overlooking a town of quaint nature
Is a steep and jagged mountaintop.
It is a place of ponderance
And a place of self-reflection.
During day hours, newcomers are vibrant
With the spectacles to which they are exposed:
Birds sing songs,
Boulders and trees reassure the Earth,
Hikers traverse forgotten paths,
While Pueblo homes stand in gridlocks of time.
But this place, at night,
Takes on a new demeanor.
As the sun's comfort dwindles,
The night's indifference surrounds me.
At this moment, I cannot go back.

I am here to confront the forces of the dark.

Surprisingly, I am not left with coldness
Nor am I left with the burden of survival;
As the Milky Way walks onto the stage of the sky,
I am given the show of a lifetime.
My greatest realization
Is the result of these twinkling gems,
Myriads of distant diamonds against blackness.
They make me aware of one thing:
I am not a pond or a lake
As they are to fish...

I am a droplet of water
As that is to an ocean.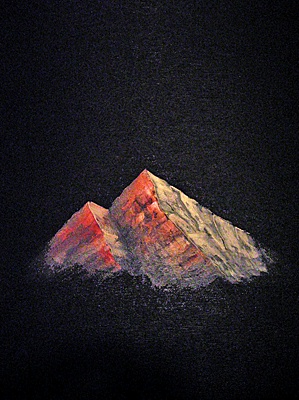 © Neven U., Zminj, Croatia