The Nursing Home
November 4, 2016
     My grandmother changes from one nursing home to another, each one is worse than the last.   One morning when I went to visit her, I noticed that her new nursing home needed volunteers to help with serving and entertaining the elderly people.   I figured that I might as well help because then I can see my grandmother more.   They happily accepted my offer and were grateful for my help.  Eventually, I noticed that nothing about the Happy Day Nursing Home, was so happy!  Their food was frozen, and probably expired, their dishes were dirty and the whole building was falling apart.  I could not let my grandmother and all of these other elderly people live like this!  After six months, and many visits and emails to city hall, I finally got the Happy Day Nursing Home up to appropriate living standards.  The government gave us two million dollars to spend on improving the home, under one condition, we needed to make this home the prototype for all future nursing homes.  This meant that it needed to be integrated with the finest technology.  This is where my story begins…
     When all of the work was finally completed, the elders came back to what they used to know as home.  When they walked into the building, they were all disoriented and confused.
"Where did my home go and why am I living here now?" said Janet.
"This is our home now, they took everything away from us.  Look, the whole kitchen is changed with big screens to order on; and I can't even find the light switches!" answered Betty.
"There is not even a remote for the TV and why do we have a machine that takes our clothes?  This whole place looks different, from the paint to the chairs, it all looks different,"  complained Janet.
I tried to explain to them that the changes made are supposed to make their lives here easier, but I knew that it would take awhile for them to get used to it, especially because they have to figure out how to use technology.  Although technology is a tremendous tool to have, it will be a very difficult task to teach all of these elderly people how to live with it.  Most of them don't even know what an Iphone is.
Then I heard Grandma Rose screaming something that I couldn't make out.  When I got closer I could clearly hear her,
  "This machine ate my money!  Someone help me!"
By the time I got to her, she had a crowd of five people surrounding her.  Even though this doesn't seem like many people, it was because nobody ever got up from their seats until it was six o'clock, the time they went to bed.
I ran over to calm everyone down and help Grandma.
  "Grandma, it's okay,  I will help you.  How much money did you put into the machine?"
  "Twenty dollars and fifty cents!" Grandma Rose answered. 
  "Grandma," I said "that is a vending machine, after you put your money in, you have to press the buttons and it will give you a.snack."
Everyone watched me in awe. They observed each button I pressed, until finally the snack came out, at which point, they all ran up and tried pressing buttons themselves.
By this point, I knew I was in way over my head!
     The rest of the week went by as I imagined.  On Tuesday, Suzie called me into the bathroom.  When I asked what's wrong, she said,
  "I don't know how to flush the toilet."
I tried to explain to her that you have to wave your hand over the sensor to make the toilet flush, and she seemed fascinated by it.  She flushed the toilet over and over until she realized that there was a long line to get into the bathroom.  On the way out, Suzie taught everyone how to flush the toilet!  Although this seemed like a simple task to us, it was like learning a foreign language to them.
     On Thursday, I had to work in the lunchroom.  I walked into the room and noticed that there was a line to order food on the touch screen.  By the time that Tom's order was ready, everyone's order was backed up.  I checked to make sure everything was okay and saw that Tom ordered enough food for a whole family.  I went to him and tried to help.
  I asked, "Tom, do you know how to order the food on the new touch screen system?"
  "Yes, I just ordered a turkey sandwich on bread with a bowl of vegetables on the side."
     I then showed Tom his order, five bowls of vegetables, each a different type, a loaf of bread and best of all, a Turkey right out of the oven!  I knew that I needed to explain to not only Tom, but also the entire nursing home how to order using the new touchscreen system.
     As the rest of the week went by I had to help everyone with the simplest of tasks.  One lady didn't even know how to turn on the lights!  Eventually, the senior citizens were picking up on how to use this technology, and they were teaching each other. Instead of helping about five times a day, I helped five times a week, until I barely needed to help at all.  I was no longer the "translator" between two generations.  Although I missed helping everyone, it was nice to see the barrier between these two generations disappear. I continued working at the nursing home and observed the delight that the new technology brought to everyone.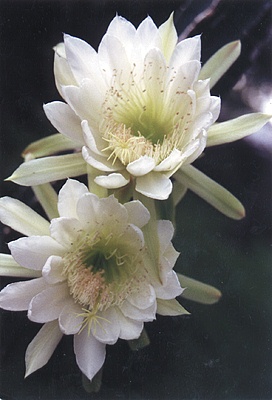 © Lindsay T., Vernon, TX