The Dark That Surrounds Us All
July 3, 2016
The flash was blinding; it was too much for Jake. He sat up with a start, his chest pumping, his breath as warm as fire in his cold bedroom.
Jake looked around the room. There was no flash of bright light anywhere. Jake rubbed his eyes. Still no light. It must have been a dream. The room was dark, too dark for Jake to see his hand in front of his face. Jake turned and looked out his window. He saw the trees and plants of his backyard, almost invisible against the black backdrop the sky was that night. Some white snow was visible on the ground, but not
much was seen.
Jake swallowed and pulled his blankets and sheets tight around his body. His room was like a freezer in the cool winters. He slowly lowered his body back to being flat on his bed. He stared straight up at the blackness that, somewhere, concealed his ceiling.
It helped Jake think. Think about his school, his
friends, and his family. His home where he lived with his
parents and his sister. His living room where he enjoyed a
cup of hot chocolate on cold winter mornings and the
patio where his family had dinner on the warm
afternoons of July. His bedroom, full of books and
journals, ideas for inventions, his wish lists, his games. His
bed, with lots of sheets, his dresser with his clothes, all of
his shoes lined up against the wall. It was all his. Everything was his. He had it all. It belonged to him.
And that's when Jake realized how lucky he was. How he was lucky to have a caring family, lots of kind friends, a house. A patio, his own bedroom full of items he adored. A dresser full of clothes, a notebook full of dreams. He was lucky to have it all.
A tear swelled up in his left eye. He blinked it away. The darkness settled in. His eyes slowly closed, hiding the world. As Jake drifted off to sleep, the darkness buried him. The darkness of peace and comfort. The darkness that surrounds us all.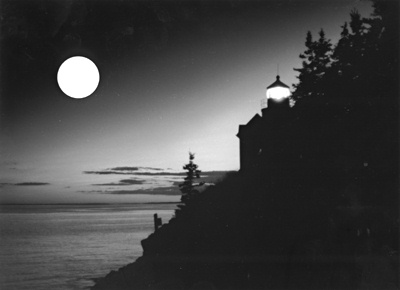 © Steve S., Marblehead, MA