Woods
June 26, 2016
It was a snowy December night and the only light that shone through the curtains was the light coming from way up in the sky. One time, I watched the light all night sitting right up on this windowsill with Mum. As much as I wanted to see it, I think I wanted her more. I've been realizing things like that lately. Mum left us about seven years ago. She didn't give a warning or a sign, she just left. Daddy said she was in a happier place, but then, I didn't understand. What could be happier than living in this one room house with Daddy and me.
Now, I understand.

It's been hard these past few weeks. Most of the time, our plates are empty and our clothes torn. Mum never liked seeing us like this. She'd snap off small twigs and use 'em to sew our clothes back together. She would make us blankets if it were cold. If we got sick, she scraped together all the money she could find to get us a doctor. And if there were grizzly bears living in our bellies she'd quickly find us some food.
Daddy tries to do this, but he just ain't good at it. I've tried many times to catch fish down in the creek, but I only found a tiny turtle. I brought him home and ask to keep 'im, but Daddy scolded me and told me we could feed no more mouths. We had turtle stew for dinner, boy I was glad I didn't name him.
I've been doing this a lot at night thinking of Mum. I miss her dearly.

When I opened the curtains this morning, I realized something, we got our first snow! As much as I love the snow, I've grown up to hate it. It's sort of a killer, not just for plants, but for us. Snow destroys all plant life, makes all the animals hide, and makes us cold and ill. I've been lucky this year, haven't got sick once. Hopefully, we can keep it that way.

Mum loved the snow and she did look beautiful with it stuck in her curly, brownish-blonde hair. It snowed the day she left us. That was the year I began to hate the snow. I'm pretty sure that's what made her leave. Now, whenever I see snow, I see her. She seems to stand there smiling and talking, but no words come out of her mouth. A year after she left, I saw her. I became so frustrated, I began to weep. Daddy found me and I showed him Mum. He didn't see nothing. I stopped crying when he said my eyes were turning into icicles. We went inside and warmed by the fire. Ever since, I've seen her in the exact spot every time it snows.

Anyway, I bundled up in my now-to-small cloak and made my way to the creek. I hoped to catch a fish today, but I knew I wouldn't. The creek, which was usually filled with life, was now frozen. There was no way I could catch one with it solid. Fish was our only winter food other than moose and occasionally bear. Only Daddy could catch those. Carefully, I poked the small stick in the ice. When the ice had a hole in it, I removed the stick and peeled back the ice. When the hole could swallow my hand, I stopped. Trying not to flinch, I pushed my hand into the water. In just a matter of seconds, a fish brushed against my fingers. In one swift motion, I scooped up the fish. When it arose from the surface, I knocked its head against a rock. I left the creek and brought my catch back home not knowing what to expect.
It was very quiet when I arrived back to the shelter. There was no sign of any life, not even Daddy. He must have gone to catch a bear for dinner.
Or so I thought.
I pushed open the door and nearly had one of those so called heart attacks. On the floor was Daddy appearing to be asleep, but I knew he wasn't just sleeping.
He was dead.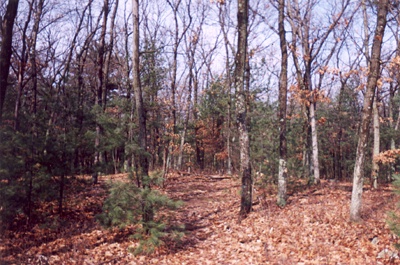 © Todd C., Wilmington, MA