Our Goodbye
February 12, 2009
The moon hung in the luminous sky above us. I can't seem to hold my back my tears. I can see you out of the corner of my eye. Your eyes are slightly glossy and your hair is sticking to your cheek. I never thought this day would come. And you certainly didn't either. I was there when they told you about your future. I was sitting on your kitchen counter eating a clementine. Your mom seemed quite happy to tell you. I however used everything in my power to not blubber on your kitchen floor. You stood there like a statue gripping the chair beside you. I could see in your face that you too were about to unravel in tears.

In the third grade was the first time we met. Ms. Childers's sat us next to each other on the first day of school. She clearly stated to us that we were now 'Room Buddies'. I wasn't as pleased as you were about this arrangement. I knew you were trouble. The next day my premonition seemed to come true. During snack time I caught you trying to cut my hair with your hot pink crayola scissors. I was horrified about this, and I instantly blew up. I didn't get to eat my snack that day; I had to throw away a perfectly good bag of goldfish.

Since then we've stuck together. I don't know why I chose you or why you chose me. But it seemed to work out just fine until now. Turning 17 didn't have a happy ending for you like it did for me. I got a new car and you got a plan ticket to Colorado. So sitting here in your back yard on this cool November night. I'm wishing that we could go back to the third grade. So we could start over again and re-live it one more time. We're both sitting here fighting back our tears and taking turns squeezing each other's hand. While I wish we could be eating our snacks again in Ms. Childers's class. You were the best gift ever given to me. And if nothing else seems to work in this goodbye, I want you to know that you're my best friend. And not even miles and bad haircuts can take that away from us. Goodbye.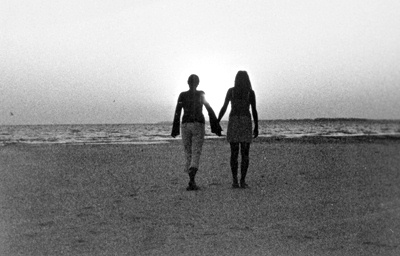 © Kim B., Marblehead, MA