The returning of memories
April 13, 2016
I flipped through some old photos, dusty and torn. All the images flashing back into my mind. Black and white with a tint of grey spinning and mixing together to create a new type of horror. To create something seen never before to the human eyes. Meant to create a revolution, or to destroy our own humanity. 
   I smiled, as I walked back through the old hallways of the school that raised me to who I am today. I tried to push the horrid smell that did not loft in the air, but the scent my memory summoned in my mind. The scent of hopelessness and pain. But worse than that, I felt something, something no one who walked these halls would ever be able to shake. I felt defeat, all over again. I felt my posture slump, my shoulders fall, and my eyes drop back to the floor. My hands shook, I didn't even know why. I tried to adjust myself back to who I am today, but I could not. The grasp of this school had reattached, and I knew, this was the start of a horrid eternity. 
    I walked through a hallway lined with shelves... Their version of lockers. Stacks of books, nothing else. No sign of personalization, no sign of freedom. No sign of success. I reached for a small round brass door handle, and opened the door. My eyes flickered up, preparing myself for the worst. There they all sat, perfectly in line, each seat back to back with no space inbetween. A teachers desk in the corner, empty as could be. I let out a sigh. Why did I do this? Why did I decide to come back, holding nothing but a key. Why didn't I take the oppertunity, to be able to run free.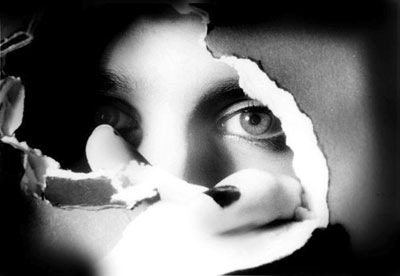 © Tabatha B., Peoria, IL