Distance
February 3, 2009
I watched him from a distance. Not too far, just a happenstance away. I wasn't supposed to see him. This was an accident. He stood, tall, with two other boys. The weed was rolled, lit, and up to his lips. He sucked in, his pretty mouth sucked in the smoke. He handed the drug to the boy beside him. The boy took it instantly, eager. His lips looked natural sucking in the fumes, maybe it was just because this boy didn't used to be my best friend.

I sat in the weeds, a Bacardi in my hand. We were both changed, he and I. We weren't innocent and naive anymore, falling into what could have been love. Smiling from ear to ear. I wasn't happy anymore, and I wondered there in the grass if I ever was. This wasn't the only reason I was sad, it was just a looming one. The most painful one. I hurt there, watching him, seeing him different. A slow and steady sharp thing poked me in a soft spot, the other end pulled on my heart, making it flutter. My eyes stung. It was like waking from a coma when I saw him like this.

I averted my gaze from his punk boy hair and stared into my bottle. I had drunk about half of it already. The tint of alcohol sitting in my throat, I took another swig to try to taste the fruity tinge and mask the taste in my throat. The liquid always melted back to alcohol, though. It was pretending. Just like us. The bottle did not really feel right in my hand, but I held onto its cold body anyway. In this moment, it was the only dependable thing I had. I could feel the bottle sweat beneath my clenched fingers.

There were ages everywhere. 16, 17, 19, 22, 24. Then there was the 27 year old on the beat up van this kid Bobby drove. I wondered what he was thinking at this moment. I wondered what girl he had hurt in his life, and I wondered if she hurt him first. The girls I had come with had been picked off by kids with shiny eyes, and I felt alone. So, I looked back to him. The two boys with him were gone, and so was the drug. He looked empty in the eyes. There was a rumor going around that his girl friend had cheated on him with the adorable foreign exchange student from Spain. It didn't matter if it was true or not, because regardless of the truth, he would go back to her. She was too decent of a fuck. I cringed at the thought, at what he had become.

I wanted to walk to him, have him see me, alcohol in the hand he once held when we sat on my couch. He would be ashamed of me. He would ache like I did when I saw him smoke. He would hurt, but he would push it down deep inside somewhere unknown. The two of us had found a way to tango around our feelings long ago. We didn't know how to stop, or what would happen if we did. We weren't leveled out due to so many circumstances, and even with so many things against us, our hands fit perfectly together. Like they were made that way. His body looked right beside mine.

He might still care for me, somewhere in his cold heart. In a frozen corner somewhere, his memories of me sat, idle and lonely. He did not visit them often. But I knew if it didn't hurt him so much, he would. Still, his heart murmured Too Late. But I knew even through our biting words and our clenched teeth, it was still exactly the same. Nothing was changed, because if the world were just he and I, we would both be happy. Deep down.

I sat in the weeds, trailing down memory lane, my fingers gliding along the picket fence. But I knew I had to go before I got lost like I had so many times before. I had to leave this place. Friends couldn't help me leave. Alcohol couldn't help me, either. The memory itself pushed me out, up into the sky. I love you. It called to me, like an old friend saying goodbye, or like leaving an old life for a new one. My head swirled for a minute and I closed my eyes. Words said long ago reverberated around inside me, smiles flashing and fading in my heart, laughter getting quieter now. I had to let him go. I sighed in the weeds as I watched him walk away, his slumped walk. I knew him first. 'Maybe I'll see you again,' I whispered.

'Sam!' a friend called me, with a smile. I left my drink by the anthill.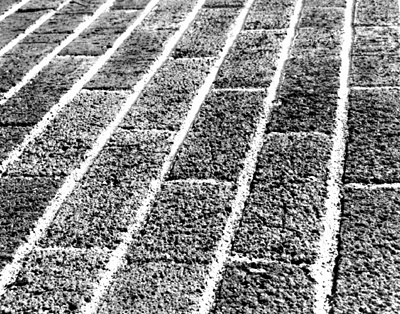 © Travis K., Phoenix, AZ