The Truth of Being a Writer
September 2, 2015
I am going to write a story. I will put my words on paper and spin characters out of the fine web of words, descriptions and pictures from my mind. I will be convinced that I cannot do it, yet I will continue going. Or I will not, and stop writing for two days, until I start again because I've realized that I live to do this and life is bland without it. I will live in a different world with my characters and my story, where everything is always unsure and unconfident. I will have sleepless nights haunted by the thought of writing the next day; I will be plagued by the blank screen. My friends will think I'm crazy. I will think I'm crazy. I will hate myself for starting this, starting something that I believe I cannot finish. I will allow myself to think that my words are not beautiful and do not deserve to be heard. I will think I can never succeed.
But I will continue doing this because, at heart, I am a writer.
And one never knows what they can really do until they try, right?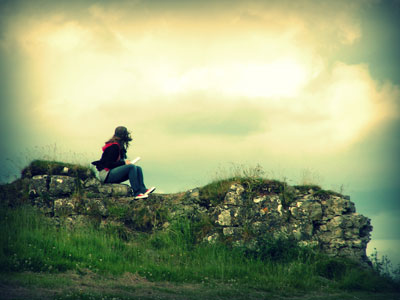 © Caroline C., Coronado, CA