Blanketed With Snow
MAG
June 13, 2015
when the sun sets, she's all alone
gazing through the lace curtains, the sun bleeding through the sky
her pale fingers tightly curled in her lap. She can hear
her son calling her name from downstairs, his voice echoing hollowly.
her withered lips part, but her throat is shriveled and dry,
no melodies trickle from her lungs.
she brushes a coil of hair that has been blanketed with snow
with calloused hands that used to clumsily stumble over violin strings,
though the notes dancing in her head hum like a cello – his cello – his face –
scruffy black hair, like raven's feathers,
warmth, scorching like the sun –
it danced through the sky when she was with him,
hands interlocked, sitting on a hill,
the pungent smell of grass – of him – and the warmth of his shoulder – sharp –
they watched the sky light up with color. That was before
he flew away, his raven feathers stretching as his feet left the ground,
only to be battered down by the rain
feathers drenched,
soggy notes left on the edge of the lake like a trail of breadcrumbs leading
to somewhere only she knew
The hill was eerily quiet. It was spring,
but the birds had stopped singing. The sun stopped dancing and bled. It bled
with the thumping of her treacherous heart – her petty mind – her heaving frame
He was wrong.
The man downstairs bolts awake, eyes wide open.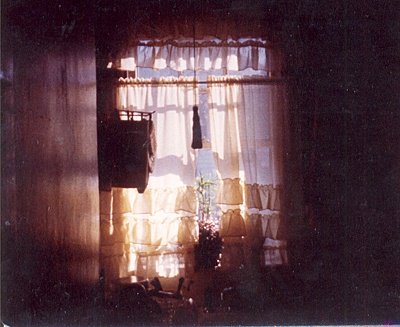 © Michael G., Glocester, RI