Heart of Ice
January 14, 2009
Please don't throw this away before you read it. I need to explain many things to you…things that I should have let you know a long time ago. It has always been hard trying to tell you and I would love it if you gave me a chance, right now, to explain. Yes, I am taking the cowardly way out by writing all the secrets of what really happened long ago instead of finding you personally. However, whether you read the rest of this is up to you. Let it be known though, that I am sharing my deepest, most heartfelt feelings with you. If you decide to give me a chance and take time to read this whole letter you will finally discover why I did those awful acts I deeply regret. If you decide that nothing will change and you don't read the entire letter…then I just want to say I hope you know I LOVE you. Nothing will ever change that. No matter all the horrid words said.

How do I start telling you my most painful memory? Everyone has a day they look back on and wish desperately that they could change and morph into another great day. A moment where, as they look back on it, wish they knew the knowledge that they know now. Life is not like a movie where you can rewind, pause and fast forward to any specific time. Imagine how perfect everything would be if we could do that!!!!!! Sadly, in life you can't go back and all that's left is the future and the present. Nothing can change the past and you certainly can not dwell on it. You taught me that.


Carmen glanced at what she had written on the lined page. She felt comfortable writing her thoughts down and knew this was the only way she would ever get what she wanted to say to Aaron out. The only way she knew that she could still fix part of what was broken. Carmen had finally decided that it was time for Aaron to know the truth behind their awful break-up. She was determined to tell him even if it meant she had to relive all the painful details. She looked down once more and read what she had written. Why couldn't talking be as easy as words on paper?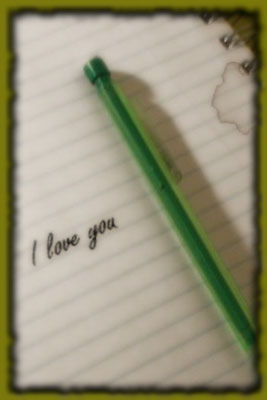 © Rebecca B., Marietta, GA