one dancing elephant
January 13, 2009
It is the only one who can dance. And I am the only one who sees it dance. One big blue elephant with blue skin and pink tusks like mine. It does not belong but it is here. One big and happy dancing elephant brought here by me. At the parties I see him my friends ignore him and don't appreciate his dancing talent.

His existence is secret. He creates happy thoughts and fun experiences. He gets bigger and smaller depending on the occasion, his color and dance moves change with the music he dances to. This is how he gets down.

After a short yet long span of time he simply disappears, but he shall return, his non existence in the post weekend world is the best thing for me. Party, party, party, he reminds me in my sleep. He's fun.

When I am too tired and need to get work done, or I am simply grounded and can't leave my house, then I cannot dance with my friend the big dancing elephant. But when I can have fun he is always there. One who dances and does not get boring. One whose only existence is to dance.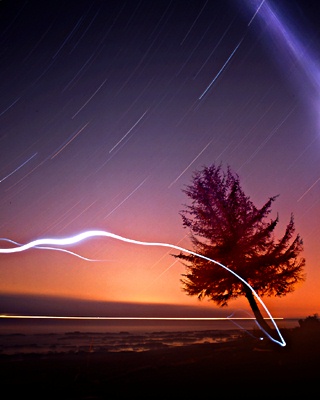 © Joey M., Spokane, WA