I Cannot Breath
October 19, 2014
Last night I had a dream I was wading deeper than ever before. The sea was murky. The shore was in sight. You were tanning on white sand between two beach chairs. I wanted to join you. We could spend all day laughing and enjoying the rays of the sun, the rhythm of the waves, the beauty of this world.
I started to shiver.

The sky was darkening. I paddled hard, racing against the descent of the sun. I watched you cover yourself in a sweater, bracing yourself into the flurry of snow. The cobblestone streets swerved in and out. Don't fall!

Night conceals shadowy figures.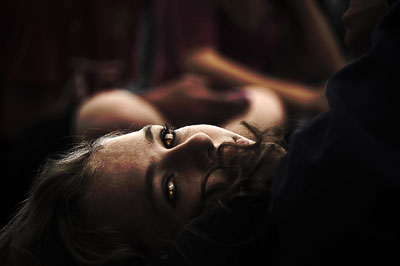 © Calvin C., Salt Lake City, UT