Sweet Revenge
September 17, 2014
    I remember the screams the most. The way they echoed off the pristine pink walls as the large man cried for help. He should have known no one was going to come to his rescue, yet he continued to wail. The sounds would have been heartbreaking to me if it weren't for the fact that this man wasn't really a man.
        He was a monster.
        The yells of terror continued as I walked slowly around the victim huddled against my wooden chest. The whole situation was almost comical. A grown man, shaking like a wet dog, chained to the floor of my old childhood bedroom. Letting out boisterous screams, he glared at me, spit and cussed. Any pity I felt for him quickly dissipated with the thick string of words leaving his dirty mouth.
        At that moment I vomited. Flashes of the horrid night that made all of this happen ran through my mind.
        "Take your clothes off, Sweetheart, or I'll do it for you." His meaty hands swung for my frail body, knocking me to the ground.
        Fingers scratched my pale skin, leaving bloody marks in place of the ripped off clothing. Sweat plagued his skin as he slammed against me, over and over and over. Searing heat tore through my body.
        Pain.
        Pain.
        Pain.
        The single thought came back to my memory and cycled through my head as I let out malicious giggles. The monster still shook, cold and scared, mad and seething. It was disgusting.
        The knife fit perfectly in my small hands. A smile adorned my face as I drove the blade deep into the man's throat. Blood splayed out, splashing me with a murderous crimson hue. He tried to speak but his words came out as flooded gurgles.
        "Bye bye, Sweetheart."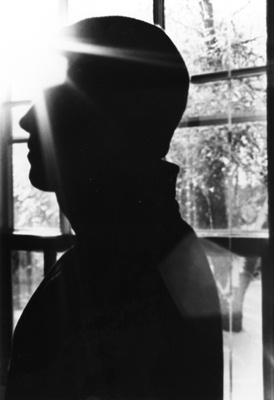 © Megan M., Rives Jct., MI