My Story
July 22, 2014
1 There is never no evil, until it takes the throne

I used to think that you could beat battles out of people. You could win every next battle, by only fighting one. You could overthrow evil. And it wouldn't come crawling back. But I was wrong. There is always evil, for it is our antagonists who give us hope. If the scales were tipped, and evil ruled, we might have a chance at peace. If there is one spreading fear and terror, another does not need to step in. Everybody following the same rules, no fighting; is that not peace? You can make that happen with fear.

2 An angry sea only takes it out on who made it angry

I used to think that there was such a thing as good and evil. But if evil helps, is it good? If I hurt somebody that will or has hurt me, am I evil? Maybe nobody has ever noticed except me, however, the sea is only wild when foolish men want something from it.

3 The lost only seek what they do not need

I used to think that being lost meant being innocent. Though not lost in my path I am lost in my thoughts. If one is on the side of the devils, are they a devil? If one is a self proclaimed devil, are they a devil? But if a devil does good, is it still a devil?

4 Those who wallow in self glory, often give it to others

I used to think that morals existed. They do exist, but as one's way of glorifying their goodness and setting an ever bending line for what is wrong. Morals live on the levels of lies. They are an excuse of action. Self taught rules. And self taught rules are all too often only what one feels comfortable with. Then why have morals?

5 Those who serve a master, serve not themselves

I used to think that werving somebody was right. A mutual benefit. I don't have to set my own boundaries or think about what to do. They get a slave. Groveling, in the Pit of Despair without knowing. I serve no master now. I serve myself. And the world will bend under me.



I used to think I knew myself.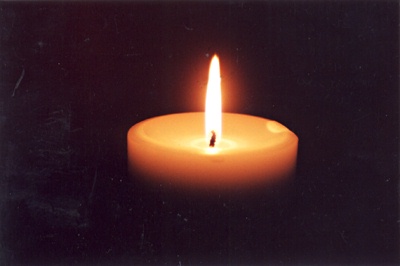 © Ashley D., Philadelphia, PA