If These Walls Could Talk
April 2, 2014
I've been here since the new mall was built several years ago. I work as a dressing-room mirror at one of the many stores.
I've seen thousands of different people. It's actually pretty sad. They come in with high spirits with new dresses or jeans to try on, but once they get a look at me, their smile slowly fades. I know what they're thinking. I can tell by their face. I know that face. I created that face. They retreat into their original clothes, and just stare at me. They stay there until they can't handle it anymore and head back into the world, ashamed of themselves.

I tell myself it's not my fault. I can't control what I show them, it's the truth. I feel bad for these people though, because they so easily warp the truth. My cousin, for instance, works at a carnival. He told me sometimes people will stare at him the most because he shows a beautiful lie. He fits in there, since half the workers are terrific liars.

Everyone has something to say about what I show. They may not say it out loud, but I can read their faces. I've seen mothers come in to try on a new "hip" outfit, and all they do is stare at the creases on their face. I've seen girls who look as if they haven't eaten in weeks come in and try on the smallest jeans we have, and criticize themselves for not being able to go smaller. I've seen boys come in and give up on T-shirts, because the only way girls will love them is if they have the unreachable six-pack. What was supposed to be a fun shopping trip turns into a portal of self-hatred the second they get a glimpse of me.

What people don't understand is that what I show doesn't really matter. Just because I show the truth doesn't mean I believe the truth. I've seen the most beautiful people come in and pick themselves apart when there's nothing at all wrong with them. What nobody realizes is every time they hate themselves for one small, external reason, it makes me want to drop from the wall and break into a million pieces. I don't want to continue causing this pain. I want to leave the wall and tell them they are beautiful – because I truly think they are. After all, I always tell the truth.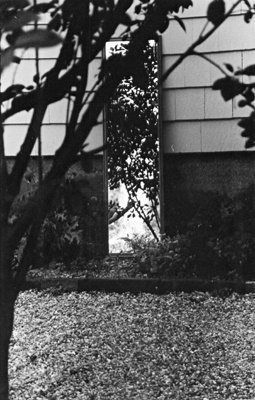 © Kate R., Marblehead, MA