Five Letters
February 16, 2014
On the first day of the new year, a woman wrote five letters. She used old-fashioned mail because she had some old stamps that were about to expire.


The first letter she wrote with love. It began like this:
Dear Gabriel,
I've missed you so. When you come home, you are going to love the new house that I got with the money from my new job! The windows are so large and you can see the sunset from the living room.

Gabriel was away at war, keeping the country safe. He wore a badge that made him proud, and two that didn't. None of them made her too proud to miss him.


The second letter was written with a friendly tone. It began as such:
Hello Marcie,
The new job is terrible. My boss is so mean to me and everything I do is wrong. I miss Gabriel, but the job makes him happy, so I'm doing it anyways. My cat is sick and I had to take him to the vet the other day. They say we might have to put him down.

Marcie was a good friend, and the only one that could be trusted. She knew that it was hard having Gabriel away. It was hard on her, too.


The third letter was written with glistening eyes. It began in this way:
Sweetie,
It's been so long since I've written you. It is so difficult to know if you have read my letters. I can't visit you, because I am already so sad about what happened. You know what you did, and you know that it was wrong. I'm just upset that I can't see you anymore. I love you no matter what.

Sweetie was the woman's nickname for her only daughter, who had been in prison for murder for 5 years now. The woman felt ashamed of her, and guilty because of it.


The fourth was written to someone she hardly knew. It started like this:
Dear Tara:
So sorry to bother you, but I just ran out of antidepressant. I would also like to see you soon. There is so much stress with the new job, and on top of that, I think that my best friend might love my husband more than I do.
Tara was the woman's therapist, who wore little glasses on her tiny nose. Tara wanted to know the whole truth, and the woman couldn't always give it.

After she had sent the four letters, she decided to compose a fifth. This was certainly the most truthful and time consuming letter of all that she had ever written, but it was never to be sent.
I would tell you how it began, but I don't know. When they found her the morning after, the carefully inked letter was smudged and covered in blood, the suicide note clutched in her withering fingers.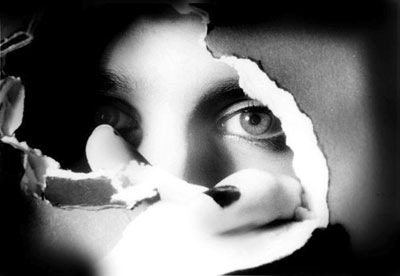 © Tabatha B., Peoria, IL