Hopeless
October 6, 2008
Today was a bad day.

There were good days and bad days, and today was a bad one. The signs had started early this morning – screaming, shouting, shaking and cursing. These had progressed slowly but inevitably into seizures, drooling and random muttering.

Suzanne drew her heavy coat around her, closer to her body as she hurried across the deserted parking lot to her Chevy. When she had slid into the driver's seat and locked the door, she put her head on the steering wheel and began to cry.

It was so hard, working here as a nurse. The Baybrook Institute for the Mentally Unstable was a quiet, nice looking stone building surrounded by rolling gardens. But inside it was hell.

Those veterans unlucky enough to escape with their lives but forget their minds were sent to Baybrook, free of charge, to be taken care of until they regained their sanity or died. But Suzanne knew that no one in there was ever coming out.

She had been assigned especially to care for Corporal Billy Markovitch, a man with three purple hearts and an assortment of other such medals. He was renowned for his bravery in combat and his ruthless tactics in Vietnam. But through some misfortune he had been captured and tortured into insanity. So now he was here, under her care.

Billy had been her first and only love, and now she was the one to work tirelessly to try and bring him home to her. But it seemed hopeless.

It had been a while, maybe a month, since the last bad day and she had dared to let in something that should always be left out. Hope. Hope would kill you, in the end.

He would never get well. They would never be together.

Slowly, from her coat pocket, she withdrew the bottle of pills she had stolen from the nurse's station earlier today. She opened it, tears running down her face as she began taking them one by one.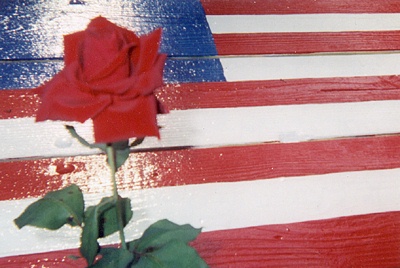 © Elizabeth H., Gulfport, MS