Demon in Disguise
August 15, 2013
I keep taking crazy risks and hoping they don't screw up my life to much. I really should stop but I'm through playing safe. I'm going after what I want and I'm not going to stop until I have it in my grasp.
You've seen the angel side of me, well here's a demon in disguise. I'm taking out my knives and I'm showing you what I've been hiding all my life.
The smirks and the snark. The sarcasm and the sick humor.
Oh baby, I should warn you what you're getting into, but I'm just a little to selfish for that.
Baby, you should have run, should have tucked tail and found a place to hide. Now you're stuck in a corner, like a fly in a web. Trapped with no place to go.
Just wait till I'm through with you, I'll have you wrapped around my finger, like an addict eager for his next shot.
Oh baby, you should have run away. There is no escape.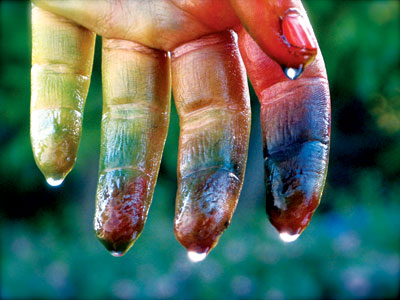 © Allison F., Menlo Park, CA