Home
September 23, 2008
It was the first time she walked into the house since the incident. Everything looked the same. The house still smelt like her father's pipe that he used to smoke every night. The pots, dishes, and silverware were still in the sink because her mother didn't wash them until the next morning. The dog's food bowl was still half full because he wasn't very hungry that night. Her height markings were still on the wall; her father use to measure her every other month, and he would always add a pinch to grow an inch. She smiled at the memory.

She passed the television where the family used to watch Friday night movies, passed the wall where all the family photos still hung, up the staircase where she used to do her homework, turned right and walked into her parents room. Everything was the same; everything had stayed the same. She looked at her mother and father's bed. This was where she sat when her mother did her hair in the morning. This was where her father read books to her at night. And this was where she used to run to when she couldn't sleep or had a nightmare.

As she gathered herself together and began to leave, she needed to go to the backyard one last time. Walking out the back door, she immediately remembered the night it happened; the night the meaning of home was changed. She looked at the swing set and remembered swinging on the swing that night. Her mother and father were dancing together on the patio. And then the man with the gun barged in. She remembered the sound of the shots and saw her parents fall to the floor. And nothing was the same after that; everything changed.

Except, of course, the house.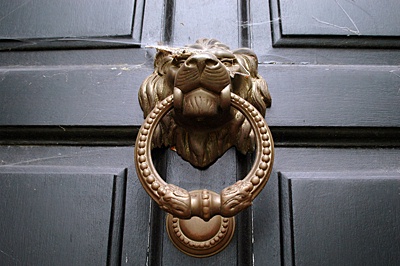 © Linhda T., Durham, NC