Show Me
September 26, 2008
Run away and look for the world, don't come back. Go far and wide and see things I never will. Watch the seas fade and return again, watch the flowers wither and bring themselves back of their own accord. See what my eyes can't see, make sure you catch every detail and show me what you didn't see.

Bring me back a blossom from the farthest places, but don't come back to me. I don't want to see the same eyes that you left with. I want to see the stone chipped away from you and hear the change in your voice's song.

Leave me here so I can change like you but so unlike you. Breath in the smells of all the world and commit them to our memory. Show me your eyes and show me the differences. Show me all the things the world has seen of you.

Show me.

Tell me all the lies you touched and tell me all the truths you heard. Bring me back a new life to call my friend. Bring back all those shadows you see but don't come back to me the same. But you won't listen, I know you and you won't. So when you come back home, show me all the things you did…If I'm still in the place you call home.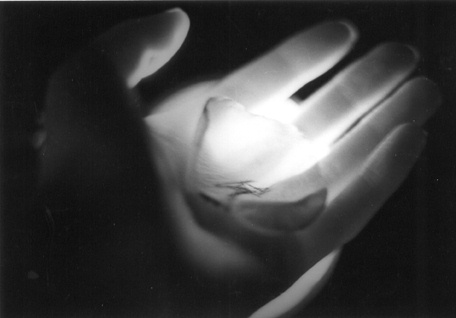 © Feichen Z., McLean, VA