Paper Coffin, Stitched with Love
May 20, 2013
We try to sew on paper but it never works, ever. It's thin and limp and peeling. Fabric-less attempts at becoming something, something useless and beautiful. 

The paper always ends up shredding in the teeth of our machines and our needles tear holes in the sides of its skin. The ribbing of carefully calculated stitches comes undone and the threads slip out, leaving hole shaped bite marks in the pages.

We call it what we want and say that it's beautiful. We hang our morbid patterns on the walls of our kitchens and rub the crumbling grids between our fingers to show it's real. We all know they're just imitations of the textiles displayed in the sketches but we continue with the smashing of our needles against the grain of the paper in vain efforts to recreate an image. 

Years from now all the papers will have been consumed by the hungry mouths of our greedy machines and we will be lucky to have the thread to sew our own skins together. We'll be lucky to make a tea towel out of the liners of our bones, lucky to use our thinnest veins as the glue to keep it together. When all that's left are our ivory skeletons sitting in piles along the nearby street corners we'll have to take up carpentry and make do with the yellowing bones. Perhaps we'll build a bridge to a place with fabric and wood or maybe we'll simply discover that the world's held in place with our tissues and skin and that the paper keeps it safe from the wind of fabric suffocating us in its humidity.

We'll dig our way out of our tombs with these needles and maybe we'll find more above the loam.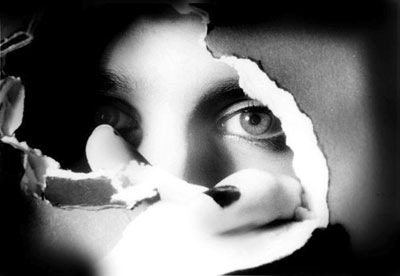 © Tabatha B., Peoria, IL