Skinny (1)
May 27, 2013
I let my eyes wander over the abundance of flaws as I stood in the mirror. I ran my fingers down my cheek and let my hand fall down to my stomach. My hand froze there and I stared at my stomach. It protruded slightly and it bothered me.

I leaned close to the mirror and took a closer look at my face. Nothing connected right. Nothing blended together to make this masterpiece. It just made my face, which resembled more of a Picasso than a Mona Lisa if you asked me.

My phone vibrated noisily in my still bathroom. I picked it up and put the smooth, cold surface against my flawed face.

"Hello," I answered.

"Look out your window, Rach," the familiar voice said.

I walked out of my bathroom with the phone still on my ear and to my window. There in the house next door to me was my neighbor, and best friend, Joe.

He looked at me and smiled and began to speak.

"Mind if I come over? My parents aren't here and I'm bored."

"You know my mom doesn't mind," I said with a cheeky smile, "She loves you."

Joe closed his window and a few moments later he was walking out of the door and towards my house. I closed my window and pulled my hair up into a messy pony tail then walked out of my room.

Joe was walking up the stairs when I saw him. We hugged each other and walked back towards my room. Joe made himself comfortable on the bed and I made my way to the full-length mirror in the corner of my bedroom.

I looked at myself up and down and sensed Joe's eyes on me.

"What," I asked.

"I hate it when you do that."

"Do what?"

"You know what. Look at yourself in the mirror and search for flaws. Of course you're going to find them. Everyone has them, but you're just fine with all of them. You're beautiful," he sighed and rolled his eyes at me. I turned away from the mirror and looked at him.

"I'm sorry, but it's too hard for me to not do this, Joe. I have to point out all these flaws. They're a constant reminder of just how imperfect I am."

"Bull. You're just fine to me."


"Sorry, No."

"Whatever, Rachel."

I stared at his face for a long time and he mumbled something under his breath. I knew he was mad, but I just sighed and continued to look in the mirror.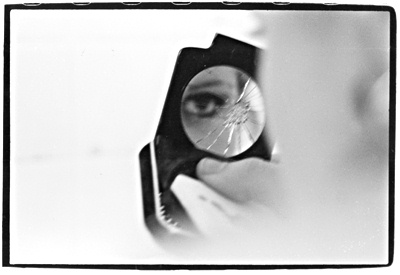 © Heather W., No., Brunswick, NJ