An Interview with God
July 26, 2008
I knocked on the Gates of Heaven and St. Peter opened them. "What do you need, my daughter?" he asked. I replied, "I have an interview with the Lord God Almighty, the Ancient of Days, the Alpha and Omega, the Beginning and End." "If you can pass this test, I'll let you in. Why do you deserve to come into Heaven?" I replied, "I was saved in the name of Jesus Christ, the Son of God."

Just then, Jesus came out in all of his glory and embraced me. I said to him, "I have an interview with your Father." Jesus replied, "I am the Way and the Truth and the Life. No one comes to the Father except through me." He looked at me and took my hand and led me to God's office.

I saw the Street of Gold that was leading to somewhere. An angel came up to me and I asked him, "Why is there no sun or moon?" But I came to the place and the angel nodded. Later on, when I would be back at Earth, I would write, "And I saw no Temple therein; for the Lord God Almighty and the Lamb are the Temple of it. And the city had no need of the sun, neither of the moon to shine in it, for the Glory of God did lighten it, and the Lamb is the light thereof."

We came to God's office and I knocked on the door. "Come in," came a kind voice. I went inside and said to God, "I have an interview with you." He asked, "What are your questions?"

"First," I started, "as a parent, what do you want your children to learn?" He replied, "First, I want them to know that even if they think that no one loves them, I loved the world that I gave my only begotten Son, that whosoever believes in him, shall not perish but have everlasting life. Next, I want them to treat others, as they wanted to be treated. Finally, I want them to love each other no matter if they're enemies or friends."

I asked my next question, "Next, you have been around even before you made the Earth; you have seen loads of evil but when will you come back to save us from this evil?" He replied sadly, "I can not tell you about what is yet to come, however, I can tell you that it will bring glory to my son and me."

I asked him my final question, "If we need comfort from you, when and how can we contact you?" He replied with a smile on his face, "You can contact me anywhere, any time, and 24/7. All you got to do is pray."

I thanked him for his time and I left. Remember, God loves you and you can contact him through prayer if you're in trouble, if you are sad, or if you are just fine!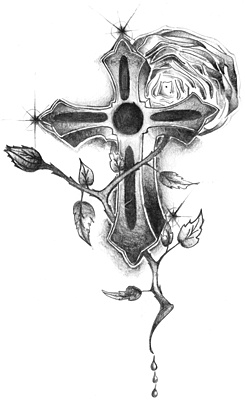 © Ricky P., Natchitoches, LA