The Flame Envelope
September 4, 2008
I feel the lump in my pocket with every step I take. Is it remorse for what I'm about to do? Or just that stubborn box that's digging into my leg? I try not to think about either possibility, though I'm aware that it's both. I see the building looming on the horizon, and my heart thumps in time with my feet on the pavement. I roll my eyes when it speeds up. How long have I been wishing for this moment, just to back down in the end? My hard-headed nature refuses to let that happen, pushing my feet forward, one in front of another. This is the only ending that seems fit.

The house where I practically lived is right in front of me now. My destination. I remember the days when it was just your sister and I, playing with Barbies in the basement. I remember the day I realized I liked you- the way my heart tingled and I couldn't understand why. That was the same year we were supposed to go trick-or-treating, but you were a cool sixth grader and had a party. I remember a month after that how I fell off the swing, trying to impress you with a backflip, and I fell and broke my arm and you laughed. I remember sitting in your sister's room and just praying you'd walk past the door, just so I could feel that intoxicating high.

I snap back to reality and realize that I'm standing here in the middle of your street, in the middle of the night. You'll be home from your graduation party soon. I take the steps onto your front lawn, and try to breathe. This is the only way to tell you. To let you know that you did obliterate me a week ago, when you said those words I'd been afraid of since… forever. I knew you would have to go to college someday, but I never thought we would be the couple that would break apart because of a simple thing like distance. We'd beat adversity before, with our ages. It's fascinating, how when you're young, two years can feel like an eternity of difference. Once I hit freshman year, it didn't matter every time you kissed me. The two years didn't matter when we spent long hours on the phone, talking about everything imaginable. They didn't matter when I knocked down your walls, you let down your fortress of protection, and I got to know the real you. But I can feel those two years now, like a tangible barrier between us. That's a wall I'm not strong enough to break through. And as much as I hate to admit it, those years do matter now.
I see the shed where you gave me my first kiss, and feel a salty stream caress my face and fall to the ground. I guess I just had to see this one last time, just to have finality. To put this in the past once and for all. To move on. Maybe it won't be that easy, but maybe it'll help.

I pull out the picture of my first high school dance, your arm around me, and I walk into the shed. I make sure there's nothing flammable nearby, so the fire won't cause too much damage- after all, I still do love your family. I'm planning on skipping town anyway, after this. I don't want to be here when the dust settles. Being here when you're not isn't something I want to even think about.

My hand closes on the matchbox in my front jeans pocket. I want to end this. This shed has too many memories of you- of us. I throw my frustration into the side of the box, the match erupting in a tiny flame. A flame that can finally seal this living hell of a memory closed. You made the choice to end it this way, that wasn't me. Flicking my wrist, the match lands on my favorite couch, and slowly begins to disintegrate the edges. I expect a much bigger boom, a comparison to the way my world crashed and burned a few weeks ago. Yes, call it cliché, but those are the exact words in my head, when I hear rubber screech behind me. The car roars into the driveway, as I dash out of the shed and around the yard, over your fence. Where I'll run to, I don't know yet. But the deed is done, like we're done. I hear your gravelly voice behind me, and keep running, though my knees have nearly given out. And no matter how many times I hear you call my name, I refuse to look back.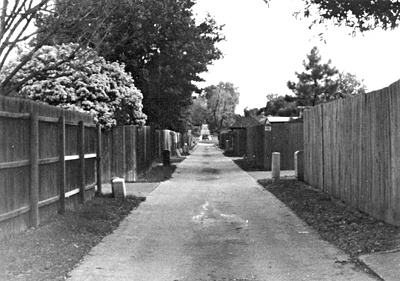 © Jaycee R., Lewisville, TX