4 Lifelong Flowers
March 15, 2013
They are the only ones that stand together. I am the only one who is short. Three lifelong flowers with joyful smiles and kindness in their hearts. Three who will always be there for eachother. Three small flowers against the big world. From the garden we can see them, but no one knows the bond they share.



Their bond is secret. They send happiness to everyone that's around. They grow up and they live long and make the earth sparkle and shine bright and grasp the ground with their strong friendship roots and never quit laughing. This is how they last.



Let one forget her reason for being, they'd all sway in the breeze like clouds in the sky, each with their fluffs all connecting. Laugh Laugh Laugh flower say when I feel blue. They smile.



When I am too sad or too upset to keep smiling. When I am small against the big world, then it is my fellow flowers I look at. When there is nothing to look at in the garden. Three who grew close together and do not forget to grow. Three whose only reason is to be and be.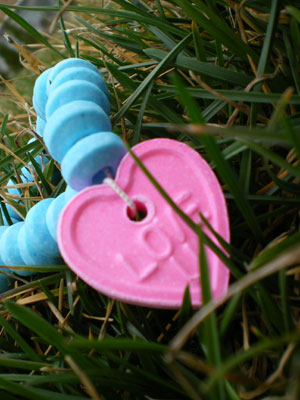 © Jennae P., Kennewick, WA