Stepping Stones
March 6, 2013
Life is like stepping stones across a river. But be careful which ones you choose to step on. For you will fall into the water wet and stuck with nowhere to go. So choose your path wisely and go in the right direction. For then will you succeed to the other side.

Your balance must be a lined. So stand tall, don't slouch, and hold your chin up high.

If you stumble or trip, pull yourself together.

Have confidence in yourself, for that is the key to success.

Measure out your steps so you don't jump to far ahead in life and miss out on all the good times. And don't jump too little to where you don't reach your goal or to where you're going.

Remember, it's the littlest things in life that count the most.

So watch where you are going. And if you are in need of help, just know that you can do this all by yourself.

Don't take anything for granted, even the bad, for it'll teach you a lesson later in life.

Don't look back from where you're going. Just keep looking ahead and you'll make it through. I promise.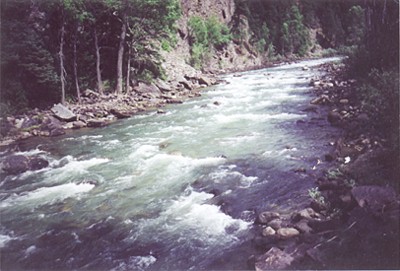 © Reisha R., Bowie, TX