I've always been Lost
March 5, 2013
I've always walked around without really seeing. In a fog of dreams, fears, and hopeful inspiration, I'd barely give anyone a second glance. Other people just faded to a blustering grey and hummed like old television sets, with the volume perpetually turned up way too high. Not that I was self-centered exactly, I just didn't fit in their world and they didn't fit in mine. My own world though, was a soft grey, a grey formed by a lifetime of ignorance and solitude. Like I said, I've always walked around without really seeing.

I've always looked for the detail that the others forgot. They never saw that sidewalk crack, the one that tripped them every day of their grey-green lives. I saw them faltering from my perch in the shadows of my mind, but how could I help? Then something flickered in my sight and I saw another being not unlike myself come out of the fog. He picked them up, brushed them off and sent them on their way. And then he came towards me, to look through the layers of my mind and he kissed me on the cheek. Yes, I've always looked for the detail that others forgot, but those forgotten details mean nothing once you realize that you've Lost yourself.

I've always lived without much feeling. I never thought of what I might have been missing. I still live with my volume on low and I don't broadcast live to the crowds. But now a change has come over me, and I see the color outside of the fog. It has enveloped my heart like nothing before. Now, I rush to pick up those who fall, and to comfort those who mourn. They continue on their path, a little less shabby than before. I bring the hope to the grey-green world and push the Lost one step closer to being Found.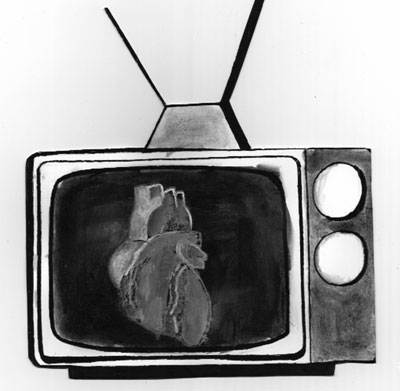 © Brooke S., Indianapolis, IN