metallic sensations
December 27, 2012
what makes you different from the rest of the warm bodies, all the limbs and noses and eyes and feet, wrapped in their winter outfits? i know you- are different- the focal point of a busy scene- because i once felt your warmth and i can memorize the freckles spilling over your cheekbones like a lopsided glass of glitter-
and your shoes, how the groves leave stories behind lost faces
when the metro took up speed like a binding light whizzing, brushing the solder of Time casually like a tap by a stranger walker-by, passing, passing the croissant shops and the coffees made to keep humans alive, to keep the individual uplifted from the gray city, the elevator that lifts us to the sky just to analyze the crooks and turns of a never-ending cityscape, to view people like ants, to view them as nothing but mere existences roaming the dead streets, what are they thinking?
a unsatisfying lunch, twenty million unready thoughts wrapped around a painful, ebbing thought, three dollars wedged in your pocket corners- a broken watch
shoelaces untied
a decaying floor
plastic spoons spewed across glass floors
a towering metal castle, interlaced with a web of intersecting escalators, up-down-up
i can hear the floors sighing, the man at the reception- his mind soaring thirty feet above the frozen floors of Antarctica -
i can feel the hum of the tiles, meeting at intersections and spreading out their energy, a robust structure exploding out of the ground, surging -
man's spirit surging, falling, up-down-up=down
interlaced hands
inter-
enter-laced enter interlaced hum
quiet, quiet, screaming silent- crossovers
closer, closer, breathe me, breathe me darling
distance, distance, pull the strings further, closer hum bam slam slamming doors, automatic
close, wind, wafting air, it's spring
hum, hum, announcements echoing overhead
2:47 a.m, and we're here watching the yellow lights whispering syllables to a blackwashed sky
a gray floor absorbing all the color of the universe
an entanglement of green overcoats and long hair, a loosened braid, and a novel that seems to lose all meaning once you stare at me straight in the eyes
i hear nothing when they speak so loud
i hear your despair simmering inside

a traveling incense- a plastic brochure- a tumbler of cold water-
a water tap that cannot close- a broken man calling a lost son-
a criminal seeking solace in the sky planes taking flight
a lost wedding ring, hidden under a passenger seat
a flight attendant, she who has lost the sense of time
lifted above human ground, dreaming between time differences, all reality plunges into the plastic seas
i can hear the sirens singing
these metallic sensations...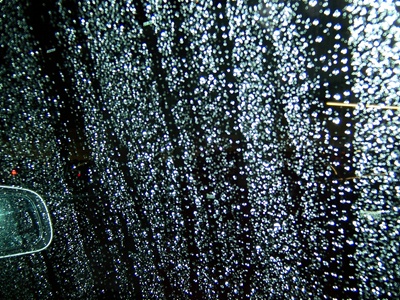 © Jessica L., San Jose, CA