For a Lifetime
August 7, 2008
It was the summer of 1989. I could feel change in the hot summer breeze blowing through my hair. It was only a few weeks away from my first day of high school. And I couldn't even imagine what it would be like without Mary.

Mary had been my best friend through middle school and when it felt like everything had all been down here from there (what with all the entering of the most awkward time of your life, junior high school), we had found eachother. She had been my shoulder to lean on, my comrade to laugh with. It was hard to think of leaving that all behind or forgotten.

They'd all tell me, "you'll make new friends." The thing was, I didn't want to. There were just those lifetime friends you always had and I knew Mary was going to be one of them. But then, there was always that thought of us drifting apart. It seemed like we were two peas in a pod; we liked the same music, same clothes, same boys. But could that all really change in just four years? It happened before and it could happen with us.

These were all the horrible possible outcomes of my friendship with Mary. But surprisingly enough, I chose to ignore them. Because somehow I knew, that even though they were a likely few who would stay best friends for a lifetime, I knew that Mary and I would be that likely few. We would be able to withstand all those possible outcomes, and we would be able to withstand them together. Because I knew Mary Lee was one of my best friends and it would stay like that for a lifetime.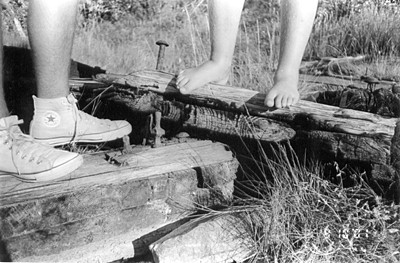 © Sarah R., Marblehead, MA