The Nest
July 26, 2008
"You're a really nice girl, but I wish I had gotten to know you better. Have a great summer!"

There they were. Words on paper. A perfect example of a substantial folly Celina Morrow had made during her eighteen years. Not being popular is one thing. Not being understood is something entirely different.

Struggling to gain acceptance, Celina never quite fit in at school. The signatures in her yearbook struck the same chord year after year, reminding her that she had failed in developing exquisite friendships. Celina was aware that she was flawed with a certain amount of imperfection. In other words, she had some type of ailment, and that ailment went by the name of Shyness.

Shyness doesn't sneak-up on you, at least not Celina's case. Shyness pervades year after year causing the bearer to develop feelings of inferiority and inadequacy. Celina did not take rejection well, and she believed she deserved more than what was handed to her. Therefore, she had an intricate plan to rid herself of any misery or dissatisfaction regarding her ailment that she knew could only lead to self-loathing.

Three years younger, but exceedingly logical, Monique was receptive to the problems of her sister but never let Celina consume herself in an ideal vision of the future. In this respect, Monique was more practical than her sister, but Monique, too, was flawed with a certain amount of imperfection – an imperfection that would later lead her into deep, deep depression.

Celina could not worry about her sister's shortcomings when she knew she had problems of her own to ponder, but that didn't stop her from encouraging Monique to change her attitude when it came to seeking happiness. She demonstrated, in the easiest way possible, what it was to be happy – by laughing. A little laughter here, a little laughter there, and Monique became adverse to the sound of laughter. From that time on, Celina, contained her laughter and would laugh for her own sake rather than her sister's.

In exactly a month Celina would be leaving the nest, and she didn't want to go to college and make the same mistakes she had made in high school. She wanted to laugh more, love more, and not waste her precious life agonizing over her shortcomings. This was no small task. Her entire summer was to be spent reading self-help books, meditating, and reflecting. Her prospective rehabilitation plan would not fail as long as she employed the correct lifestyle changes, attitude changes, and diet changes combined with a fervent determination.

~ ~ ~

Today was the first day of Celina's brand-new yoga class. She anticipated it would be stressful being in a new environment, but her yoga-mates were friendlier than she could have imagined. Coming home from the class, she felt so serene, that for once, she had nothing to complain about.

That was until a distracted driver in a minivan, pulled in-front of her, and Celina had to slam on her brakes to avoid a collision.

"Don't let it bother you," she told herself, and in the blink of an eye, she was home.

She parked the car in the garage, and even though it was a slightly crooked parking job, she dismissed it as something she didn't need to worry about, and went inside feeling extremely pleased with herself.

"Owwww! You stepped on my foot!"

"Well, I'm trying to do stuff and you're in my way!"

Raised voices in the kitchen warned her not to make a dramatic entrance. She knew not to come in contact with her dad when he was full of rabid energy because she would always end up bickering with him. Being around angry people made Celina angry as well so, rather than absorbing other people's anger, she decided to make a quick getaway to a safe place away from where anger was brewing.

From her bedroom, Celina could hear her dad bellowing at Monique, "Get out of the kitchen if you're not cooking!"
This is the way it often was before dinnertime – no one moved fast enough for Celina's dad. Whether he was cooking hot dogs or washing his own cars, he wanted things done "his way." He was talented and hardworking but not the least bit understanding. Celina had to be careful discussing her aspirations with her dad because the two of them were very opinionated and not inclined to see eye to eye.

~ ~ ~

From the sound of it, the atmosphere in the kitchen had changed.

"Come and get it!" announced Celina's mom.

"Smells good," Celina commented as she made her way downstairs.

The uproar had subsided, and finally everyone, Mom, Dad, Celina, and Monique, could sit down, eat, and enjoy themselves.

"How was your yoga class?" asked Mom.

"Super!" replied Celina.

"Why?" Monique asked.

"Because." stated Celina. She was not feeling very loquacious at the moment.

"You don't seem much calmer to me," Monique observed.

"Giving one-word answers is being calm," Celina retorted. "You should try it."

"Can we eat in peace please?" inquired Mom.

"But don't you want to know more about my yoga class?" Celina pleaded.

"I do, but Monique and you are shouting at each other."

"Really?" said Celina. "I'm sorry."

"You talk louder than anybody," Monique piped-in.

"I'll have to work on that," sighed Celina. "In yoga we learned to bear witness to our thoughts instead of dwelling on them. It cures insomnia, and I think it could cure outbursts of talking too."

"That's what meditating does," Mom proclaimed. "Meditating is supposed to be so good for you."

"Exactly!" Celina said. "That's why I love this class!"

~ ~ ~

Later that night, Celina was dying to be with her dog Julie so she went into the basement to let her out of her cage. Julie was eight years old, but according to Celina's parents, still unpredictable. Oftentimes, Julie would be allowed to roam around the house, to the joy of Celina and her mom, but Celina's dad had his own thoughts on the matter.

The issue of animal rights was one item where Celina and her dad did not strike the same chord. While her dad did not like animals, Celina was passionate about almost every living creature. Julie, Celina believed, could very well be the most precious dog on the planet. Julie was an Irish Setter and had gorgeous red fur. Julie was cute and funny, but most of all, Julie was the love of Celina's life. Celina wanted nothing more than to let Julie roam free in the house for all time, but Celina's dad was adamant that she did not. He had various pretenses such as: "She'll scratch the wood floors;" "She'll ruin the leather furniture;" "She'd rather be in the basement."

Celina didn't spend time dreading the unlikely. She had multiple refutations at her disposal: "Julie is well-trained;" "Julie has better things to do than maul furniture;" "I will keep my eye on Julie;" "I trust Julie." Her dad cared not what she said, but Celina's ambition never ceased when trying to disprove him. As long as she had Julie, Celina could never be lonely. Monique had once been the friend Celina could always turn to, but due to current circumstances, Monique could not be counted on.

Celina remembered one time she had conjured up a plan to spend more time with her sister, and Monique had mercilessly turned her down.

"Monique, would you like to come on a walk with me?"

"No."

"Why not?"

"Because."

Because…Why had Celina taught her sister that sassy response? No matter how many times Celina would reassure herself, she always felt that Monique's current state of doldrums was her, Celina's, fault. If Celina could not make her sister go on a walk, how would Monique ever be able to find happiness?

~ ~ ~

The next few days did not render any improvement in Monique's situation. Constantly listening to music on her headphones, she could most often be found shut-up in her room with the door securely shut. Celina opted to ask Monique what was bothering her, but Monique told her that everything was alright.

"There's no such thing as depression," Monique proclaimed.

Celina begged to differ – depression was as real as the dirt under her fingernails. Given Celina hardly ever had dirt under her fingernails, she still knew that not all of life was pretty. Depression, being more substantial than dirt, it would take much longer to remedy. Celina would soon be off to college, but she still saw hope for Monique. If Celina was what was causing Monique's distress, then the time for recovery might be shorter than expected.

Celina knew that people changed. Celina was very much a different person her sophomore year of high school. She had been an expert at avoiding social confrontations and shying away from new opportunities. In a matter of two years, her social anxiety and fear of change had nearly diminished. Celina knew right where she belonged, and that was among the musically talented – which also donated the wild and crazy.

The band had its share of annoying people who Monique avoided as much possible. Last year, Monique was a flute player, but she eventually decided that she would be better of taking a different path than her sister. Likewise, she quit. Celina could never forsake playing the clarinet. Sure, she liked to try new things once in awhile, but that was discouraging compared to relying on her learned talent of eight years.

Celina loved to write as well. Believing she would one day be a successful writer, she wasn't sluggish at developing her inborn talent. Her head was constantly swimming with opinions and ideas, and almost as often, she was writing them down.

When writing failed to satisfy her, Celina would sing. She knew she might never be singer on stage, but this did not dissuade her from belting out every song known to her. It was an exhilarating experience that unchained her from all social norms. She was not afraid to sing in public, and she had no reservations about being obnoxious. For Celina, happiness was always attainable. It was always one note away.

What most worried Celina was that Monique had no hobbies she openly enjoyed. As soon as Monique revealed what she was passionate about, her and Celina could enjoy each other's company again. Even if they were polar opposites, the exchange of lighthearted banter would be a welcome change in Celina's life.

~ ~ ~

During the process of packing for college, Celina unearthed many amusing memories from her past. Rummaging through her closet full of clothes, Celina regretted ever becoming a shopping addict. Her menagerie of clothes consisted of a t-shirt for almost every holiday and occasion, an abundance of fancy "wear-once" clothes, and an assortment of brightly colored shirts that screamed "Obnoxious."

One such shirt was a sunny yellow sweater Celina had cherished one winter. She remembered how her sister aptly named her "Banana in Boots," whenever she wore the sweater with a pair of boots. Celina knew when she looked like a million bucks, and that sweater had made her feel like a million bucks. Sorry Monique…No offense taken.

Even with so many memories to leave behind, Celina was eager to leave home and start living a new life. She would dearly miss her beloved dog, her reassuring parents, and maybe moderately miss her moody sister, but she told herself she would come home on weekends to visit and regenerate from the inevitable homesickness. She had no idea if this plan was feasible, but from now on, Celina would be the author of her own future. Outside the nest, life would never be the same.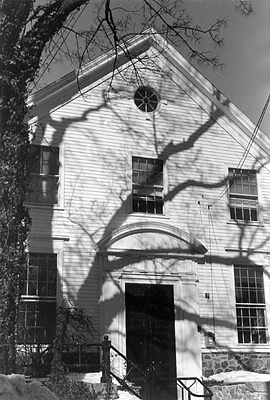 © Lena K., Marblehead, MA